This blog post contains affiliate links. As an AirBnB associate we may earn a small commission to fund our coffee drinking habit if you use these links to make a purchase. You will not be charged extra, and you'll keep us supplied with caffeine. It's a win for everyone, really. Check out our Disclosure policy for more.
Planning a trip to Sri Lanka? You are in for an amazing time! Whether you are spending a few weeks or a few months here, this is a list of some of the very best Places in Sri Lanka.
Thanks to Instagram, you have probably seen many pictures of this beauty all over your feed. However, let it be noted that no photo can do this place justice!. You can spend hours sitting in the water staring over the edge at the lush green landscape, this place exceeded every expectation.
The most Stunning waterfall, we have ever seen. Chances are you have probably read about the pure magic of Ella and it has firmly earned it's place on your Sri Lanka itinerary. This waterfall is truly beautiful and only a short drive away from Ella, it is the perfect addition to any Sri Lanka Itinerary.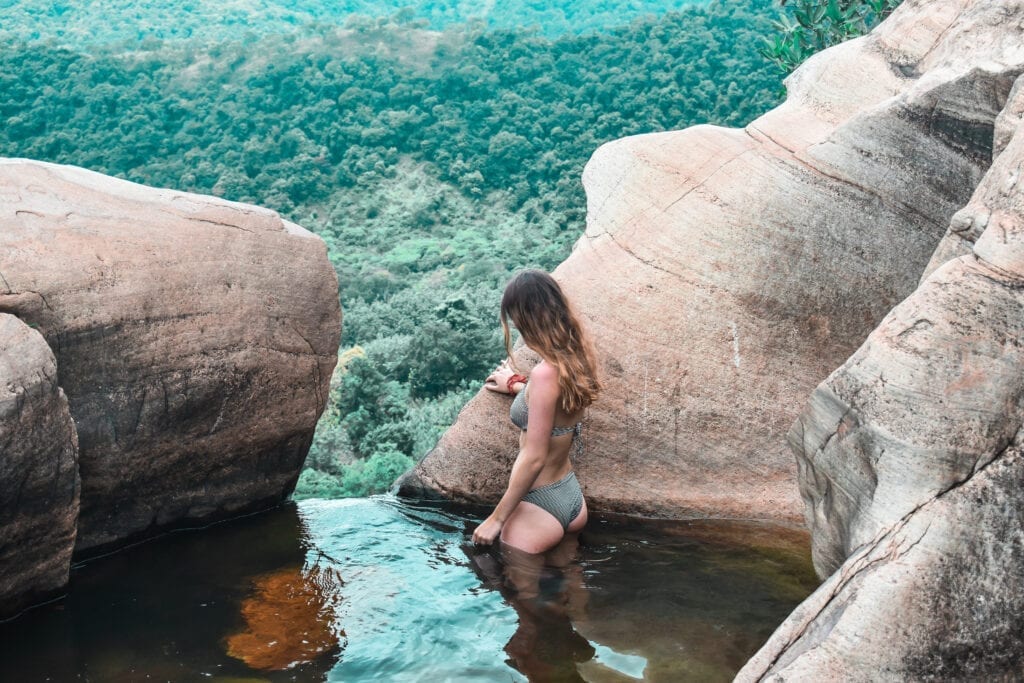 We would recommend getting a taxi or uber here. If using google maps or maps me it will take you to the bottom of this waterfall. From here, it is an impressive sight. You will want to make your way up to really enjoy this beauty!
Hundreds of locals will greet you offering to walk you up to the top. We opted to go with a local who provided we got to the top safely. There are two routes up the waterfall, one directly next to the waterfall and one that requires you to get a Tuk-Tuk a little way out and hike up. Although, the first option may seem more appealing, getting a tuk-tuk is a much safer route with less chance of slipping or getting injured. An added bonus, if you find yourself a good tour guide and they will probably be willing to take your photos for you which is an extra bonus!
Pidurangala rock
Love sunrise? Love hiking at 4 am? This is for you! Defiantly not off the tourist trail but in our opinion it is a better option than lion rock. Of course, you could go anytime in the day or catch Sunset here, but we believe it is even more magical at sunrise. This was one of our favorite places in Sri Lanka.
Allow yourself 40-50 minutes before sunrise to start the climb.
ensure you can cover up your knees and shoulders and be prepared to take your shoes off for the temple you pass at the start of the trial.
500 LKR entrance fee.
Look out for snakes and Monkeys!
Check out our full Pidurangala Guide to find out more.
Nuwara Eliya
Nuwara Eliya as a destination is sometimes overlooked compared to places like Ella, but it is truly beautiful and almost haunting to wake up every day surrounded by mist and magic. Full of tea plantations and waterfalls, Nuwara Eliya is almost eerie compared to other places in Sri Lanka!
Stay in a Hideout Cabin
What could make staying in the Sri Lankan mountains any more magical? Staying in a magical hideout cabin! We loved this experience so much and the owners were so kind and made us proper authentic food. They also have a pet dog which makes everything better…..
There are two hideout cabins available are both are extremely affordable!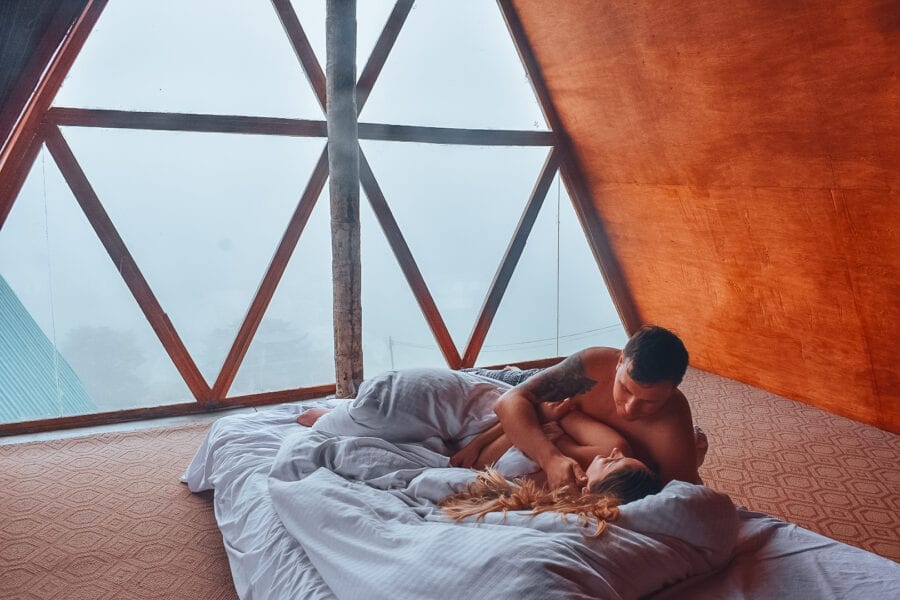 Worlds End
Word's end, not just something from the Pirates of the Caribbean, but also a stunning hike that gives you all the Jurassic park feels! When taking on this impressive hike, the views were so Jurassic like.
Whilst hiking we googled to see if Jurassic park was filmed here (it wasn't, it was filmed in Hawaii!).
World's End is quite an expensive tourist attraction so if you having a slim budget I would skip this one.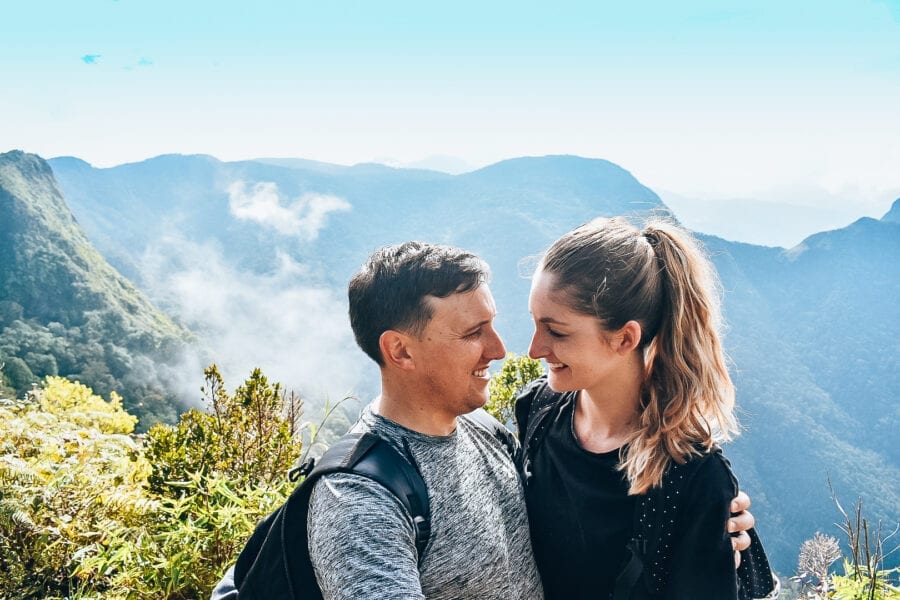 Hiriketiya beach
Not just for surfers! This bay is the perfect mix of relaxed food places and Sri Lankan culture. It defiantly did have a different vibe to other places further inland, but that just added to the intrigue! Fringed with palm trees arching over the sand, this bay is so beautiful and rugged.
Great places to eat:
Malu Poke
Rosies
Salt House
Beach House Hiriketiya
Dikwella Beach
This beach has an awesome swing you can use to swing from the palm trees and over the sea.
Elephant Orphanage and Udawawe Elephant Safari
Udawalawe Safari
We had an incredible time on this safari. We had an amazing guide. Here are some tips for getting the most out of your Safari:
Tell your driver to skip the crowds and find your own spots, at first you might be nervous as you pass elephants surrounded by Cars, but TRUST US, to experience Elephants without hundreds of cars around you is so much more magical. We actually got to see a suckling baby Elephant that was only a few weeks old who hadn't been scared off by the cars yet! We also had a direct experience with an Elephant walking up to the car to warn us to leave, it was incredible!
Book a well-recommended driver in advance and ask what the best time of day is to see elephants 🐘
lookout for elephant gatherings they happen a few times a year and we were lucky enough to see a massive elephant gathering with hundreds of elephants together around a lake
Elephant Transit Home
The Udawalawe Elephant Transfer Home is actually within Udawalawe National Park itself. This is one of the very few establishments within Sri Lanka that treats Elephants with the utmost care and where Elephants come before anything else. Most importantly, their primary goal is to rehabilitate orphaned elephant calves for release back into the wild. They also have some permanent residents that cannot be realised back into the wild. Our favourite resident being a three-legged Elephant that has a prosthetic leg for!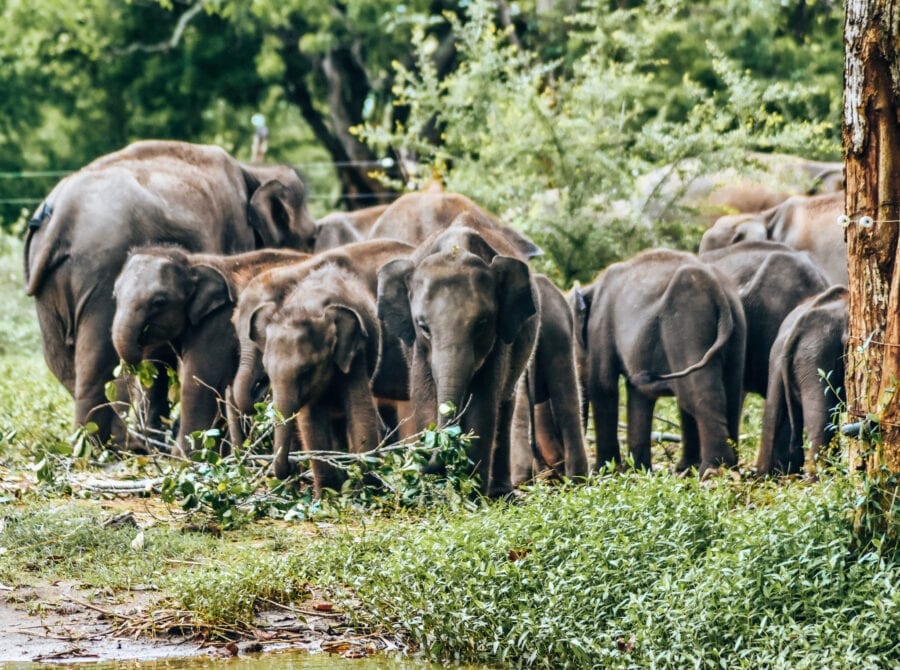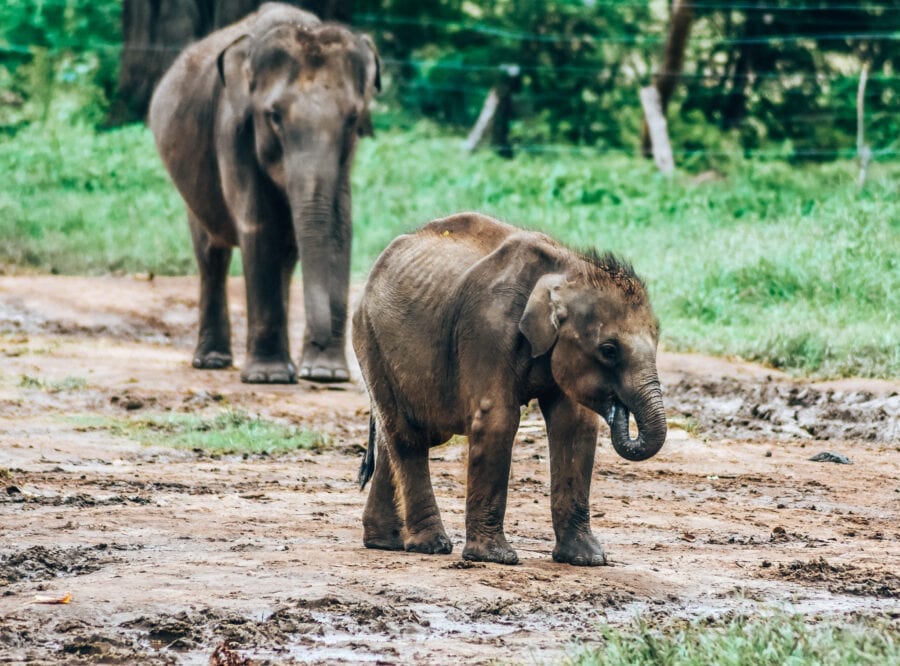 Little Adams Peak and the Nine Arch Bridge
Little Adams Peak
The most beautiful thing to do in the town of Ella. The view over the deep valley from above is so spectacular no picture can do this place the justice it deserves. Climbing this Peak for sunrise is an amazing experience and one we would definitely recommend!
Check out our guide to climbing little Adams peak.
It might be all over your Instagram and this is for good reason! The nine arch bridge is truly spectacular! An easy walk from Little Adams Peak, it is defiantly a worthy addition to your Sri Lanka bucket list.
This tourist spot does get really busy, with everything, the earlier you get there the better. If you want to see the famous blue train passing check out the times the train is expected, but also be prepared for delays! Take some snacks and set up to watch the famous train go past.
Read our complete guide to Ella's nine arch bridge here.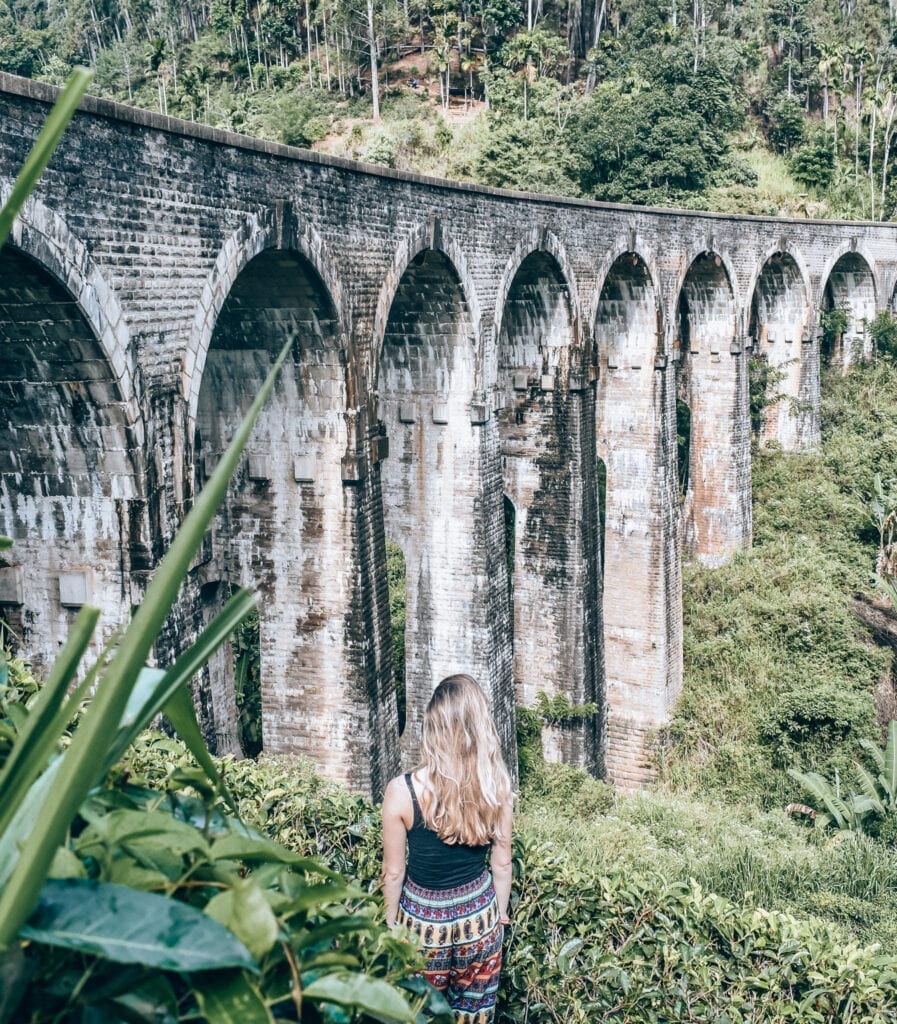 Polonnaruwa Ancient City
Around 800 years ago, Polonnaruwa was the thriving commercial and religious center of Sri Lanka. Numerous Temples and religious buildings make up this ancient city. In addition, you will be accompanied by cheeky monkeys wherever you explore!
For three centuries it was the royal capital. In the 13th century it was then abandoned and the capital moved to Colombo.
The Royal Palace
Audience Hall
Sacred Quadrangle
Rankot Vihara
Buddha figures at Gal Vihara
To find out more read our guide to Polonnaruwa Ancient City
These are so of the top places to explore in Sri Lanka, but this is only scratching the surface of what this amazing country has to offer. We hope you enjoyed our list to the most beautiful places to visit in Sri Lanka.
Planning a Trip to Sri Lanka?
Check out our other Sri Lanka Posts
Shop the Post