This blog post contains affiliate links. As an AirBnB associate we may earn a small commission to fund our coffee drinking habit if you use these links to make a purchase. You will not be charged extra, and you'll keep us supplied with caffeine. It's a win for everyone, really. Check out our Disclosure policy for more.
Saving money when travelling is the ultimate goal! For us the more money we save, the quicker we can get away again! That being said, you don't want to compromise the quality of the holiday just to save a few bucks… for us, it's all about balance. Getting the most out of travels whilst doing it for as little as possible. It's a bit of a balancing act to get right and can be easy to blow your budget before you have even boarded your flight. This post contains all our essential tips and tricks on how to save money on travel and making your money go as far as possible.
Contents:
Save Money on Flights
Embrace the wet season
Travel After a disaster
How to save money on travel Tip 1, Save Money on Flights
Depending on how far you are travelling flights can be one of the biggest costs of a holiday.
Subscribe to Flight Alerts
We get it, monitoring your inbox for lower-cost flight is not exactly as fun as endlessly searching for the perfect Airbnb. But when it comes to saving money on flights, this can have a high payoff!
We always start off with a search on Sky scanner. Search by location and select a whole month which will show you all dates so you can select the cheapest one.
Further tip: If you don't have a destination in mind, pick your ideal month, and look for the cheapest destination!
Consider Flight Extras
Depending on your airline it might be that you have to pay for extra bags, Bare this in mind and do a comparison! We have sometimes found it is more beneficial to pay for the more expensive flight and get a higher baggage allowance than trying to add this on to the initial cheaper flight.
Flight Alerts
Sign up for flight alerts
Spread out and sign up! Although Skyscanner is definitely our go to, there can only be benefits to signing up to other flight comparison sights.
Our favourite sites are:
Skyscanner – You can set an alert for increases and decreases.
Hopper – Another great option for tracking flights and hotels!
Airfare watchdog – Get flight alerts depending on your destination.
Book it at the cheapest time before your flight
On average the best time to buy a flight is 47 days, or about 1.5 months before your departure date. The most optimum booking period is 14 – 160 days, around 2 weeks to about 5 months before travel.
Buy the ticket at the cheapest time of Day
As a general rule of thumb, flights are cheaper on Tuesdays at midnight and Thursdays! Use a VPN, this can save you hundreds. Set your IP address to a low-income country and watch the prices drop.
Pick the cheapest days
It might be a bit awkward to fly out on a Tuesday and fly back on a Wednesday, but believe us when we say it will save you a lot of money! We love user the Sky scanner flight calendar to see the cheapest days and the differences from one day to the next.
Double check the destination airport!
We know this might sound stupid, but cities can sometimes have more the one airport, one close and another that is further out but normally cheaper… until you add on the taxi fare! Barcelona has this and can be a real inconvenience and dent your overall budget.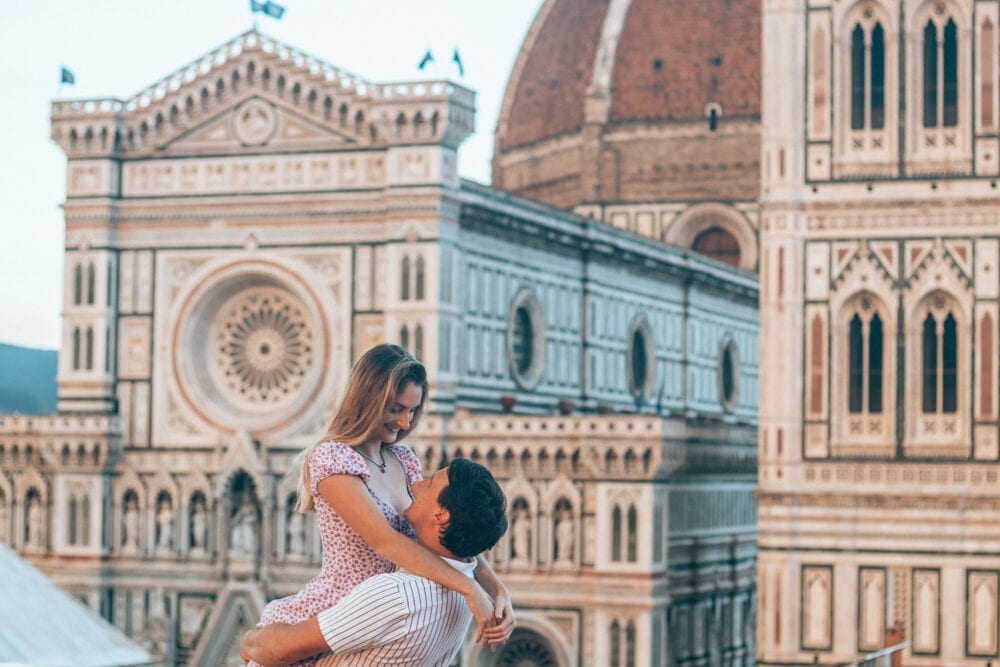 How to save money on travel Tip 2Travel in the Wet Season
We nearly always travel in the wet season! In our opinion, it is the best time to travel and there are numerous benefits! Pack a rain mac and some umbrellas and you will be on your way to a great, slightly rainy tip! Here are some of the reasons why we love to travel in the rainy seasons and why you should too!
Avoid the crowds
The absolute best reason to travel during the rainy season means you will get to enjoy places with fewer tourists, fewer queues, and get to experience amazing destinations without the crowds. We had incredible waterfalls all to ourselves, hiked paths to find we are the only ones at viewpoints. It really is worth it for the rich experience you get in return.
For even more privacy, and for any season, travel somewhere for sunrise! few people are also prepared to travel in the darkness to a destination. Therefore it is likely you will get to experience a magical sunrise alone!
Get cheaper rates
Rates are so much cheaper when it's considered the wet season. Which means you can either get a fancier hotel for the same price or save money and get a cheaper rate than normal! Rates are cheaper at hotels and Airbnb's.
Tours and experiences will be available at a cheaper rate too. If they are not offering lower rates, ask! Chances are they are not fully booked and will want to fill the spots!
Upgrades
With fewer tourists. your accommodation will most likely not be fully booked increasing your chances of getting an upgrade. NICE!
More flexibility
This is of course completely dependent on your location, so always do your research! We have found in Peak season everything needs to be booked in advance and we can't change our plans. The beauty of the rainy season means you can book onto things last minute and plan as you go!
Greener Landscapes
The rain means greener landscapes and plants in bloom! You will also find waterfalls to be even more powerful and impressive with the extra amount of rain.
The forecast lies
Okay, so this isn't strictly true! However, we found that when a destination says rainy season is rain all day every day, we find this never to be the case. We are mainly talking about Tropical climates here… if you are planning a trip to England and its predicted to rain, it will rain! Do a little more research with Travel Blogs as opposed to just the standard weather reports. We have experienced so many places in the rainy season and it has always paid off.
Get our free eBook on how to save money whilst travelling here.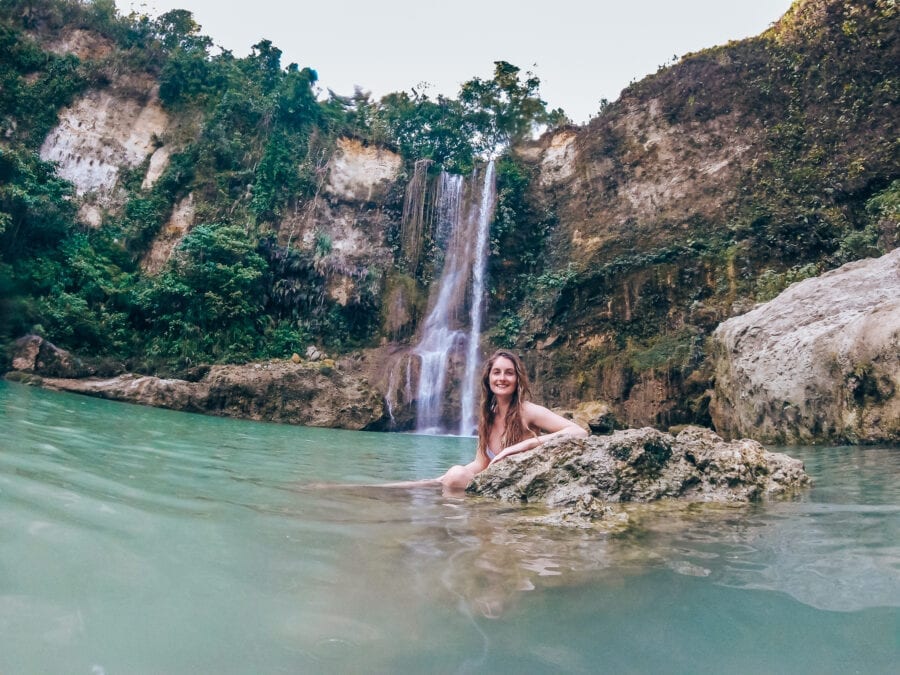 How to save money on travel Tip 3, Travel after a disaster
So, this one might sound a bit morbid, but there are actually so many benefits to this one…
Traveling to a destination after it has been hit by any kind of disaster can be a great way to save money on travel as chances are the destination will of been hit hard with tourists avoiding travel here. Here are our top reasons why travelling at this time is beneficial:
Cheaper Accommodation
Owners of hotels and Airbnbs struggle to get people in as tourist numbers drop. So you will normally find great deals!
TIP: Make sure to support local! Find a boutique independently run hotel or Airbnb and support the local economy.
Visa exceptions
To try and promote tourism into the country again visa exceptions may be made! We travelled to Sri Lanka after the terrorist attacks in 2019, we didn't have to pay for our visa, easy savings.
Fewer People
Imagine tourist hot spots all to yourself… Paradise! With fewer people, although sad for the local economy, it means you will get to explore uninterrupted by others. No pre-booking required and complete freedom during your travels.
Supporting Locals at an essential time
Above all, the best thing about travelling after a country has been hit by a disaster means that you will be supporting those who have been hit the hardest! Locals will be so grateful and the money you do spend will be so appreciated by those you spend it on. It is such a great way to make your travels more meaningful and save money at the same time. Travel nearly always returns after somewhere has been hit, but normally it takes so long for locals to recover, use these opportunities to make a difference whilst you travel.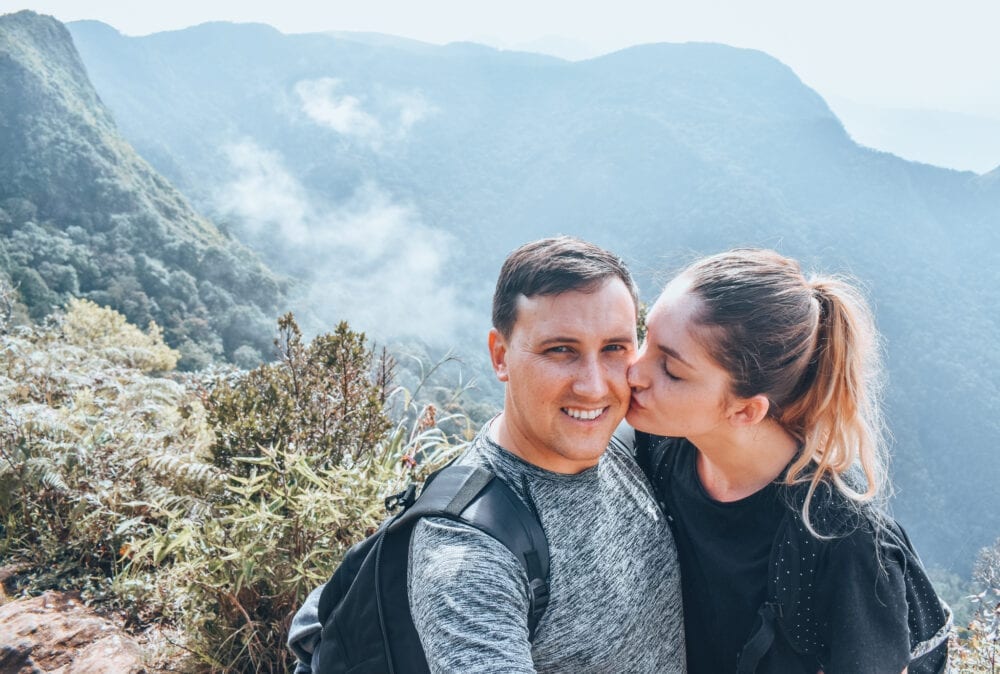 How to save money on travel Tip 4, Airbnb's over hotels
We have had so many incredible experiences in Airbnb's from glass roofed villas in Sri Lanka perfect for star gazing, to wooden cabins in the Cotswolds, Airbnb has so much to offer! Here are some other benefits to choosing Airbnb's over Corporate hotels. it is A great way to save money and enrich your experiences.
More of an Authentic Experience
Do you not sometimes get a little tired of the corporate feel of some hotels? Whilst sometimes opting for a hotel can make life a lot easier, when you want to check in your luggage early for example. Staying in a locals home can be such a rewarding and authentic experience. Knowing your money is going into another person's pocket, not a corporate machine! You also get the benefit of your host's knowledge. Most of the Airbnb's we have stayed at come with information about their favorite places to eat, and they are only a message away on the Airbnb app!
Own space
Another great benefit is that you can find Airbnb's with more space than you can normally get in a hotel. This of course depends on the location you are researching, but we have stayed in some amazing Airbnb's with their own gardens and balconies for the fraction of the cost of a nearby hotel room.
More Amenities
Chances are you will get some extra home comforts in an Airbnb than a hotel. Whilst you might not get tiny shampoo or conditioner bottles, you will get the experience of a local stay and a home reflecting the local culture and art. We have had some amazing stays with our meals cooked by the hosts, and have discovered amazing places and secret destinations all through our Airbnb host and their willingness to share their local knowledge.
Suitable for Digital Nomads and Longer-Term Travellers
If you are planning long term travel, looking for an Airbnb can be much more accommodating then a hotel. Especially if you are looking to work abroad. Airbnb now has options to filter by monthly stays! This is great as if you are looking for longer-term accommodation, these hosts offer a discount for longer stays, have WIFI and self-catering capabilities! Perfect for those wanting to work abroad. Saving money and better amenities, what's not to love?
Another thing to note
One thing we will say on this is that of course, you get a similar experience if you book at small boutique hotels, your hosts will be able to provide you with local insights and the best places to eat.
Summary
There are our best ways on how to save money on travel but if you want more, get out free eBook with even more tips on saving money whilst travelling. Sign up below!
Find out the best Apps for managing your money, how to earn free accomodation and how to save money on food and domestic travel during your travels.