This blog post contains affiliate links. As an AirBnB associate we may earn a small commission to fund our coffee drinking habit if you use these links to make a purchase. You will not be charged extra, and you'll keep us supplied with caffeine. It's a win for everyone, really. Check out our Disclosure policy for more.
London is full of amazing skyscrapers and quirky corners. All of which create the perfect playground for amazing photo spots. Here is our guide to the best London Photo Spots.
Neal's Yard
Address: 15 Neal's Yard, London, WC2H 9DP
Firstly, this Instagram famous spot! Tucked away in a little corner near Covent Garden is Neal's Yard. Filled with colorful shops and a beautiful courtyard. Only a short walk from Covent Garden yourself it makes the perfect addition to a day out here.
In addition to being a picturesque street, it is also home to boutique stores that specialize in ethical practices.
Tower Bridge
A famous landmark dripping in history and easily accessible to many other landmarks.
Get here early, sunrise makes an amazing time to shoot here and means you will get to take some pictures without loads of tourists.
China Town Gateway
Address: 10 Wardour St, West End, London, W1D 6BZ
Such beautiful energy here and a great place to just wander and eat good food. The gateway makes for a great photo spot, along with the hanging lanterns towering above you. However, as with most places in London, get there early or be prepared to share the spotlight!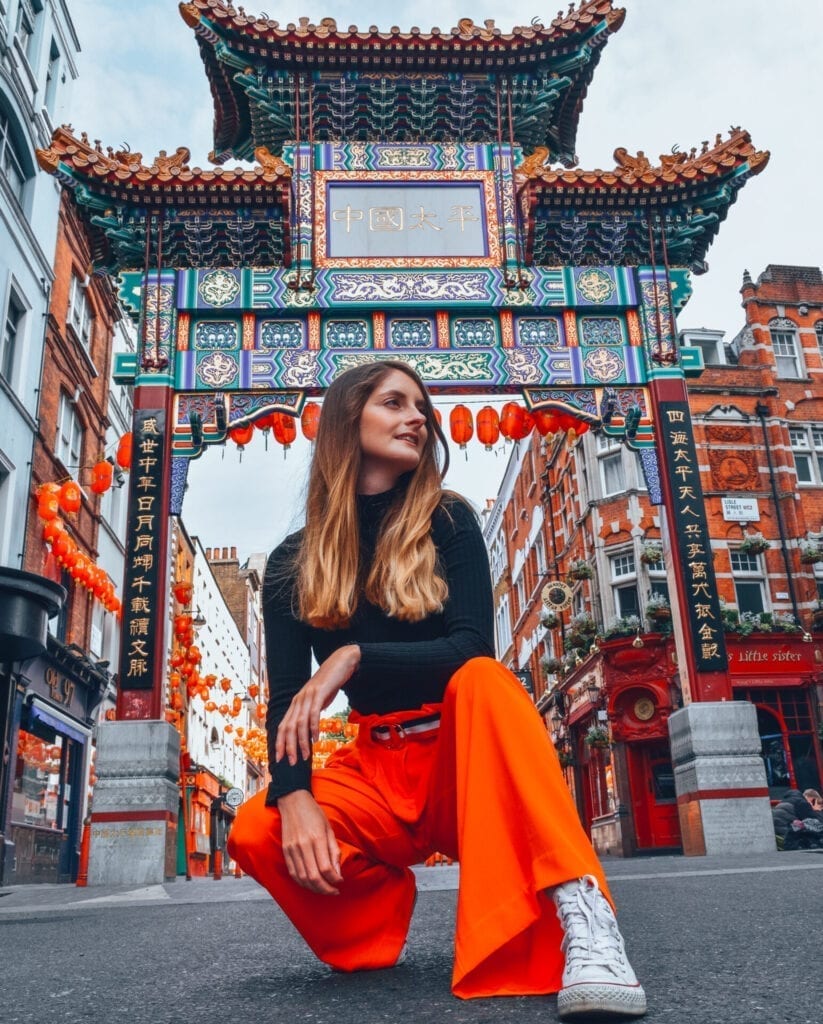 Tottenham Court Road
Address: 6 Moor St, Soho, London W1D 5NA.
To find this exact spot search The Spice of Life restaurant in Tottenham court road and you will easily find it.
This spot has everything you need for a London photo spot, red telephone box, London buildings, and narrow streets in the background. Surrounded by theatre buildings every corner is photogenic and interesting to walk around.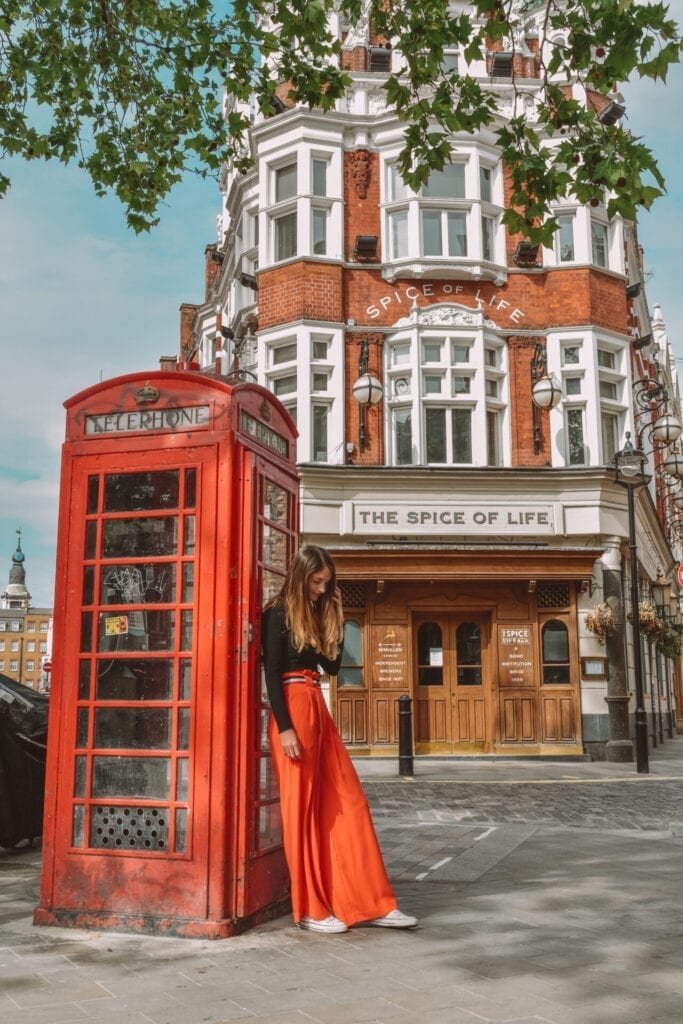 St Pauls
Address: St. Paul's Churchyard, London EC4M 8AD
Being part of the iconic London Skyline, you cant get a much better photo location then this. We love walking down the surrounding roads to find different angles.
Photo One: St Paul's Steps to festival gardens.
Photo Two: This is the road we walked down to get this photo.
St Andrew Holborn Garden
Address: 5 Saint Andrew Street, London, EC4A 3AB
This church is so beautiful to get photos at and to sit in the Gardens with a coffee and enjoy your surroundings.
Kew Gardens
Address: Richmond
Kew Gardens is the ideal escape from the hustle and bustle of London. Everything here is stunning and you can spend hours wandering around the green houses and admiring the architecture of there fascinating buildings. We recommend taking a picnic and sitting down for a while to chill and take in your surroundings.
Ticket Prices
We would recommend checking out Kew Gardens website for prices but it costs about 20 pounds for each adult.
How to get There:
By Tube
Kew Gardens station is 500m from Victoria Gate. It is in Zone 3 and is served by the District Line (Richmond branch) and London Overground.
By car, Kew Gardens car park (TW9 3AF)
Parking around Kew is very limited. we suggest getting here as early as possible to secure a space or take another method to get here. Parking costs 7 pounds a day.
We hope you enjoyed our guide to the best London photo spots. Have a London photo spot recommendation? Let us know in the comments below!

London is filled with so many beautiful photo spots these are just some of our favorites!