This blog post contains affiliate links. As an AirBnB associate we may earn a small commission to fund our coffee drinking habit if you use these links to make a purchase. You will not be charged extra, and you'll keep us supplied with caffeine. It's a win for everyone, really. Check out our Disclosure policy for more.
This pastel-colored island is full of amazing photo sports and locations, we loved getting photos all around this beautiful town. Below you will find all of our favorite Procida photo locations with links to the exact locations we used.
Procida Photo Spots
The Blue House in the Port
This blue house is the cutest one in the whole port, it makes the best place for photos. You can also stay here during your trip to Procida, although it is quite expensive.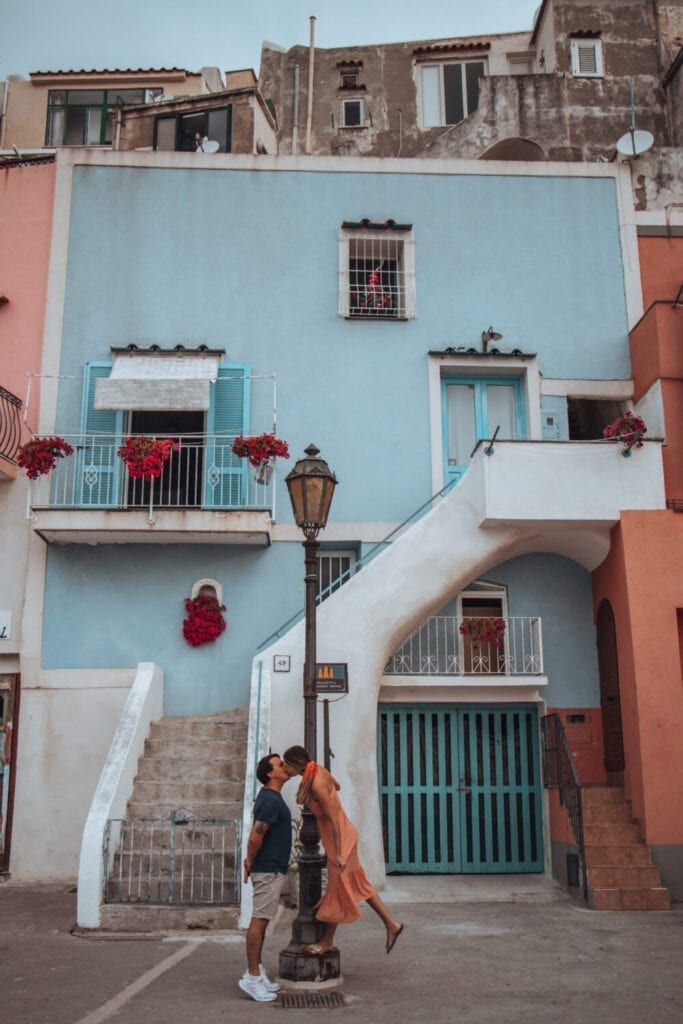 Terra Murata for Sunset
The best place to experience sunset and view the pastel coloured houses.
Photography tip: Set your Tripod up on the slight hill up towards the prison as this will give you the perfect height to angle the camera down and capture the port.
Terra Murata Walk to the port
This viewpoint is by far the prettiest over the whole port! Better for sunset and sunrise, but this view would look awesome any time of day!
Photography tip: Set up your tripod on the steps up to this viewpoint to capture the whole port.
Exact Location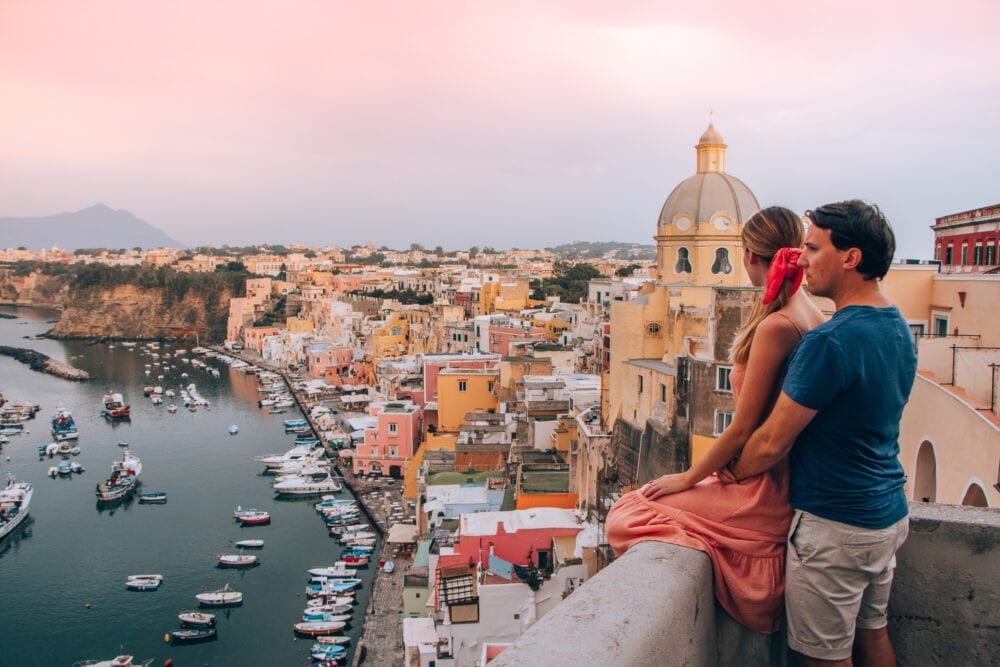 Corricella Beach
This spot provides a different view on the village. You can appreciate the pastel houses in all there glory whilst having a tip in the sea to cool down.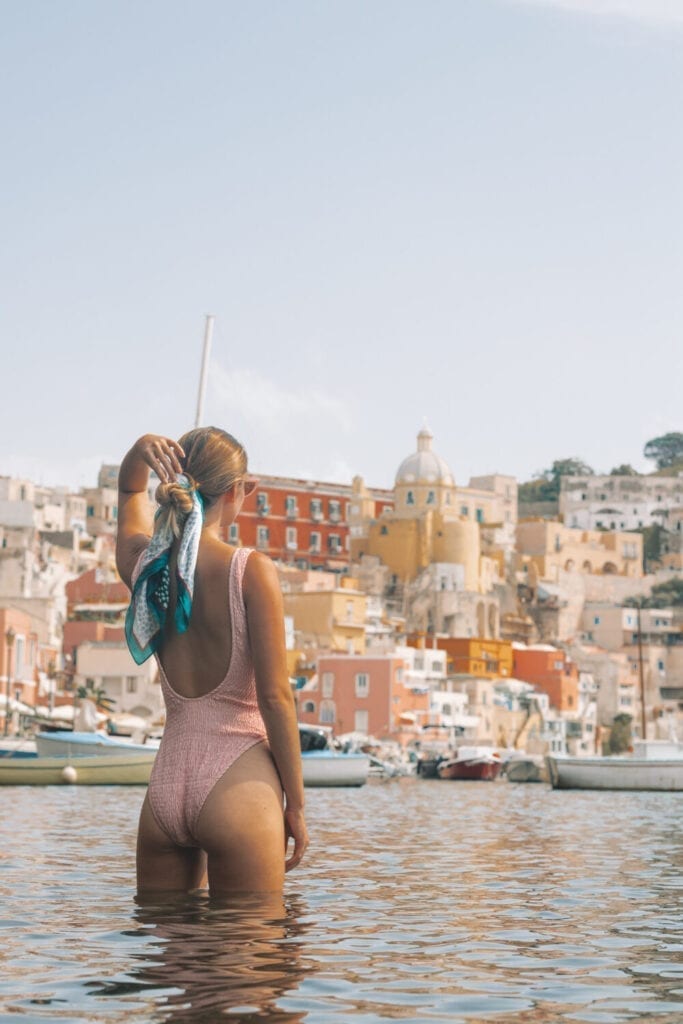 Best Sunrise Spots
This location offered the most beautiful sunrise we saw in our two week trip to Italy. There is a small plaza in the village of Terra Murata that provides a great photo location. Find this exact spot here.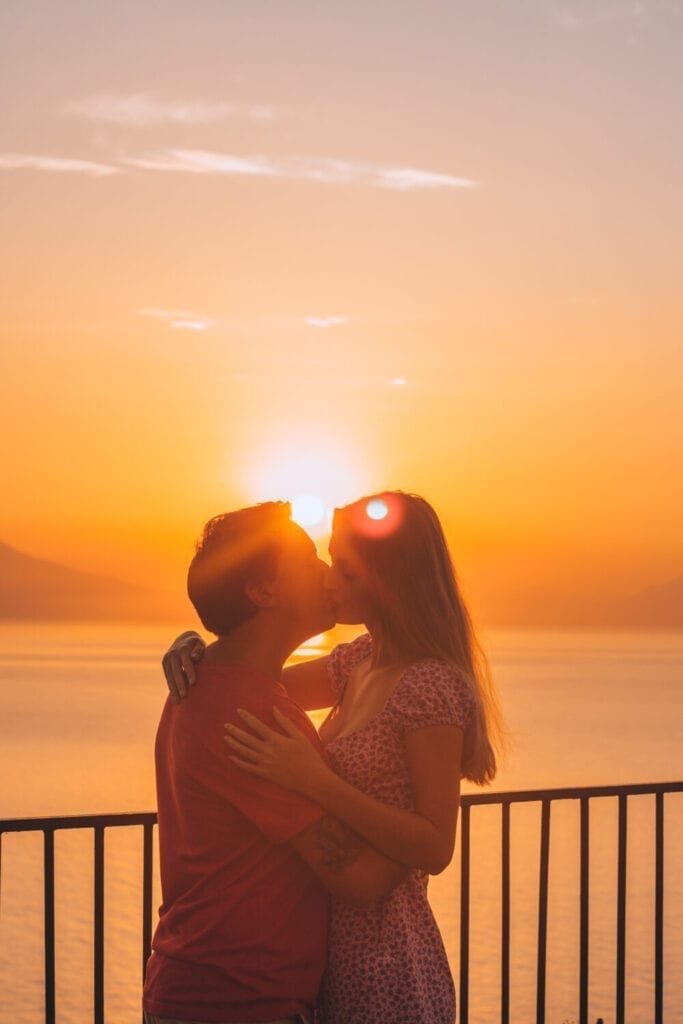 Planning a trip to Procida? Check out our full guide. Let me read it!
Top of Coricella Port
This lamp post provides a perfect prop to get some magical photos here. We had some rather hefty clouds on the day we took our photos, but look at the reflection in the water, magical!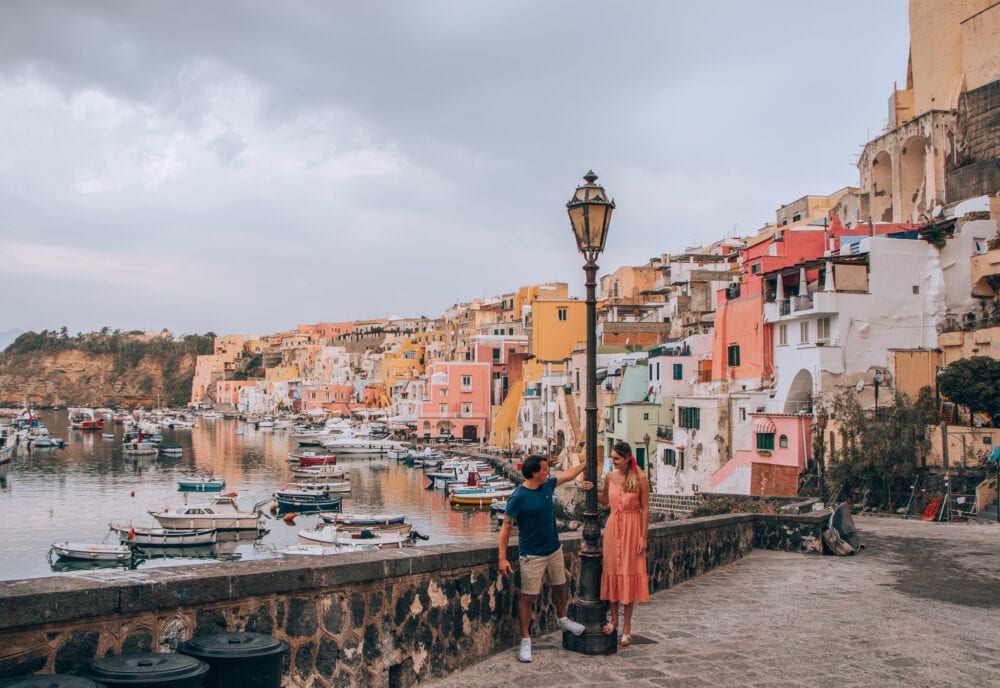 Steps in the Port
Yet another viewpoint that provides a different look over the port. We loved this location as it captures the boats as well as the colours of the port.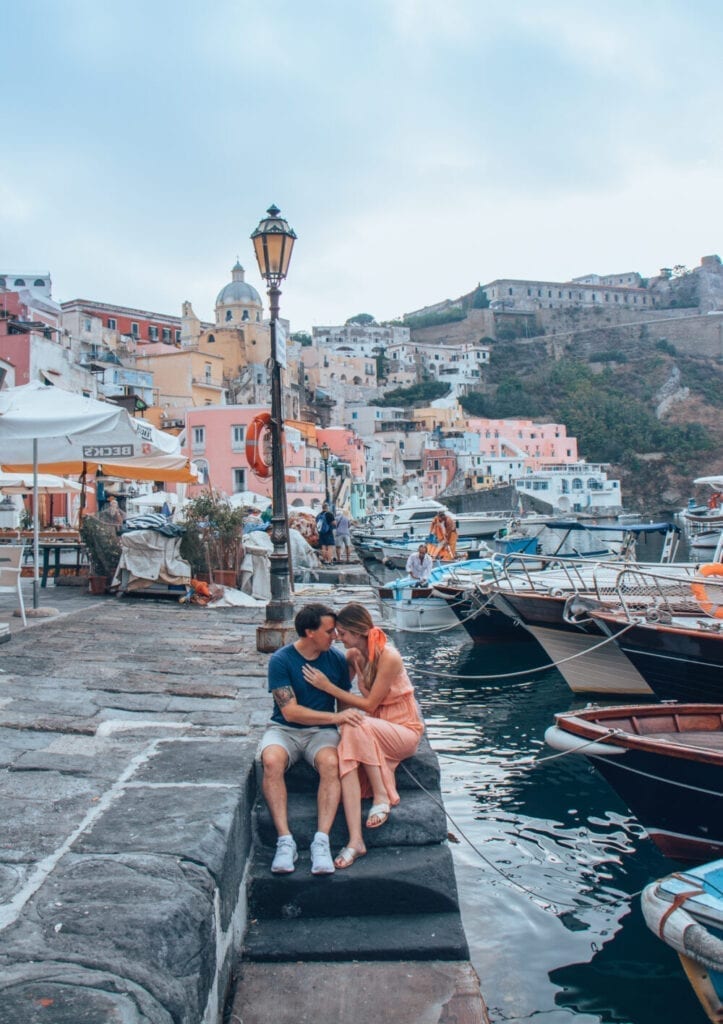 We hope you enjoyed our guide to the best Procida photo spots! This island is full of incredible photo locations and colourful houses and harbours that provide the most awesome backdrop for any photo.
Whats Next?
Planning a trip to Procida? Check out our guide.