This blog post contains affiliate links. As an AirBnB associate we may earn a small commission to fund our coffee drinking habit if you use these links to make a purchase. You will not be charged extra, and you'll keep us supplied with caffeine. It's a win for everyone, really. Check out our Disclosure policy for more.
Nuwara Eliya is a beautiful misty mountain town in the heart of Sri Lanka. It is filled with bright green tea plantations and powerful waterfalls. It is a beautiful part of Sri Lanka, offering something very unique to other parts of this diverse country's landscape. Hiking world's end is an incredible thing to do in Nuwara Eliya. It is certainly worth the early morning and entry prices. So let's jump into our guide to World's End Sri Lanka.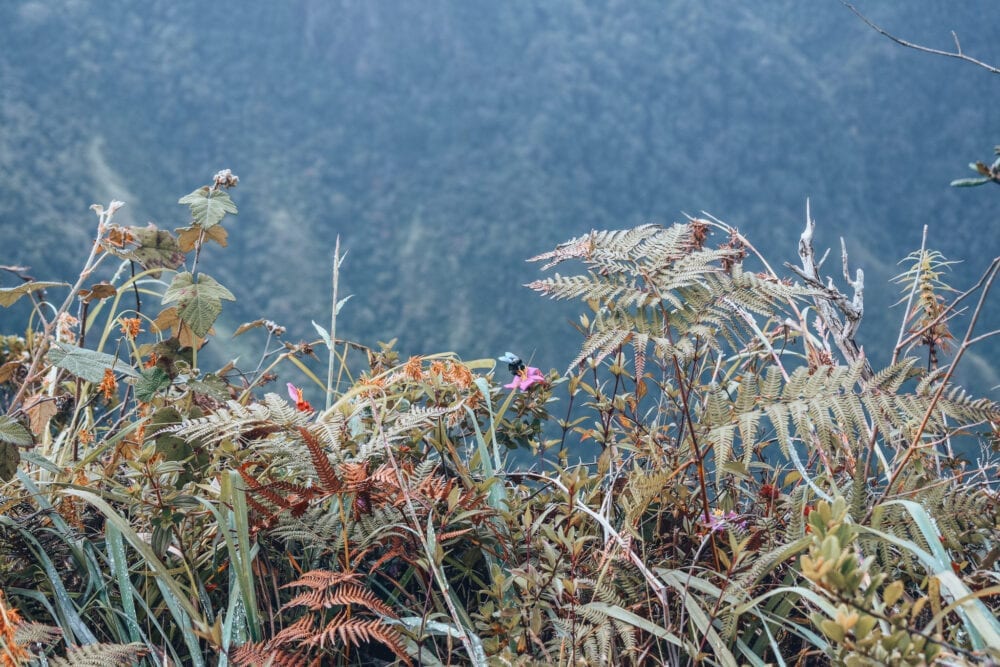 How To Reach The World's End Horton Plains National Park
To reach Horton Plains, it is recommended that you hire a driver. You will most likely want to start early in the morning and make your way from your accommodation.
To get the best views and avoid your view being blocked by mist, you must head here before sunrise. Trust us. It is worth the early start. 
Speak to your hotel or Airbnb host, and they will arrange a driver for you for the day you wish to go. Prices can vary depending on the season and how busy the drivers are. For the driver, you pay per car. So it works out cheaper per person the more of you that book on.
Once you arrive in Horton Plains, the driver might offer to go and get your tickets. We would recommend doing this yourself, but of course, you can pay a little extra for the convenience of waiting in the car.
 Insider Tip: There is no single-use plastic or gum is allowed in the national park, and they will search your bags upon entry. Make sure to bring an eco alternative!
How high is World End Sri Lanka 
World End is a sheer cliff with a drop of about 1200 meters.
Mini World's End 
Despite its name, we preferred the view at Mini World's End and thought it was the best of the two viewpoints on this trail. Mini World's End is the first viewpoint you will reach if you take the left-hand path. Getting to this viewpoint from the entrance takes around an hour. The track is quite rocky, with dense jungle on either side. The jungle eventually drops away, revealing this incredible viewpoint. 
Mini World's End is the perfect spot to refuel, take in the sights and eat some snacks. After this, you can start to make your way to World's End itself. 
Like the sound of hiking Horton Plains? Please have a read of our guide to the best hikes in Sri Lanka.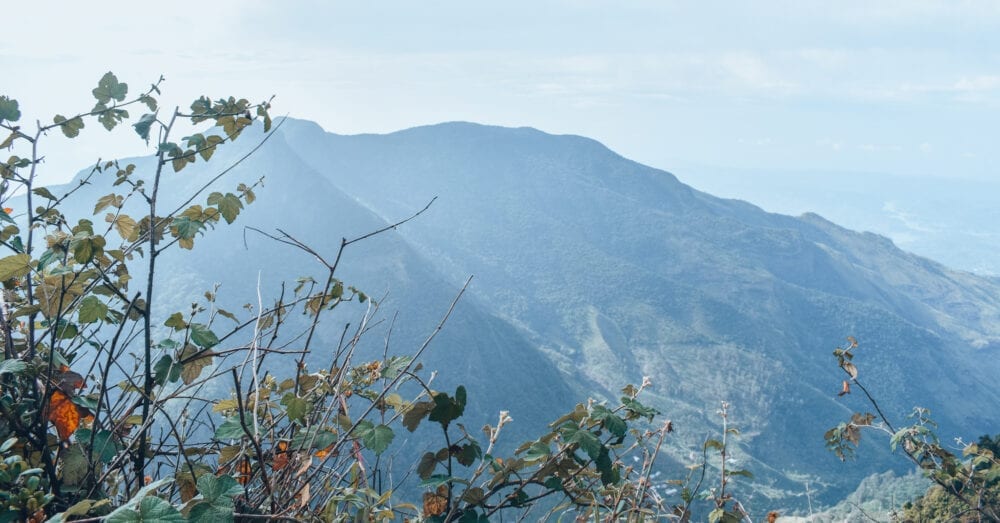 World's End 
 The views of the valley from World's End are just breathtaking. If you are lucky, you might spot a few birds of prey and can see a few lakes off in the distance. 
Insider Tip: There is a small hill next to the viewpoint with a path. Take the course up to the viewpoint at the top. Here you get even better views, and it's a great spot to eat breakfast if you have brought it with you. We chose to sit here for a while and enjoy the scenery.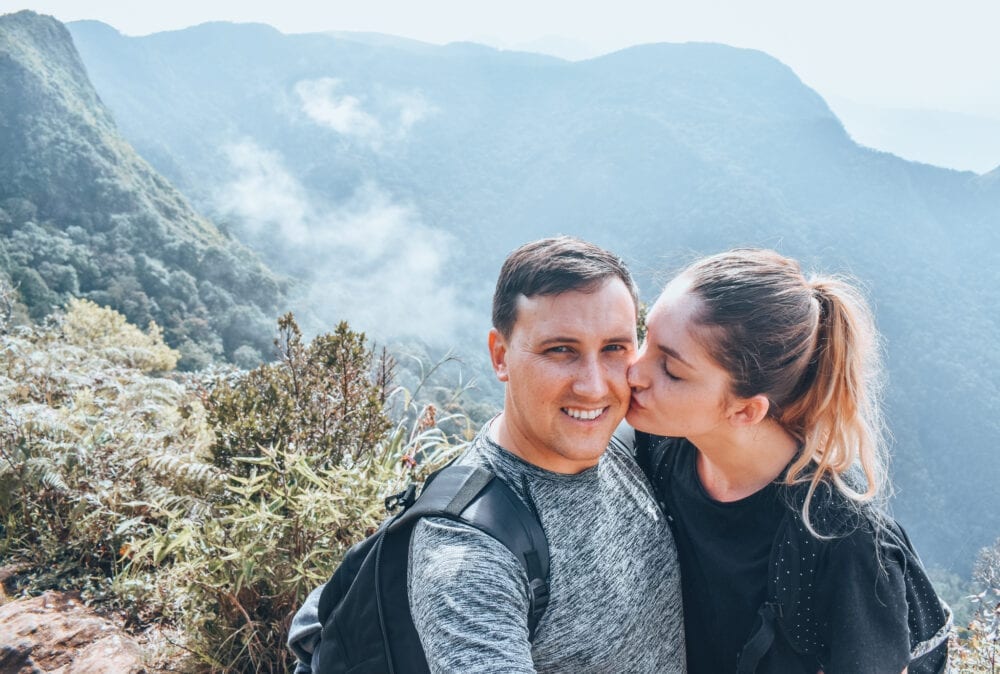 The Route Back and Bakers Falls
The route back takes you through open plains that look like a scene out of Jurassic Park. It is an entirely different experience from the first part of the walk and is a stunning part of the trail. 
To reach Bakers falls, you have to take a slight detour from the main path. There are directions, and it is easy to follow. It only adds a small duration to your overall journey, so it is certainly worth heading to.
Of course, if you are short of time, Nuwara Eliya is full of incredible waterfalls and other things to do. 
Insider Tips:
Bring something warm but light for the early morning. It can be a cold start. Although it can warm up quickly so ensure you have something you can pack in your bag.
Avoid any single-use plastic as it will be taken from you at the entrance.
Bring a pair of binoculars for spotting the birds.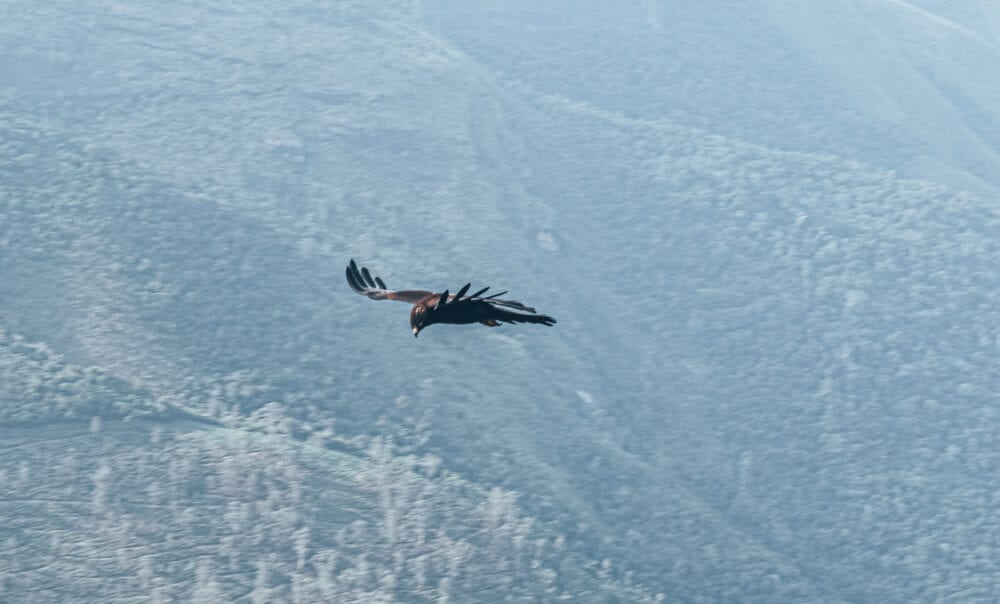 Is visiting Worlds End and Horton Plains worth it?
We loved the whole experience of World's End Sri Lanka. Although the cost is slightly higher than other attractions in the area we certainly thought, it was worth the price. It is also an excellent choice for those who are not confident hikers as the path is mostly flat.
Other hikes in Sri Lanka offer something completely different and are either cheaper or free. Read our guide here.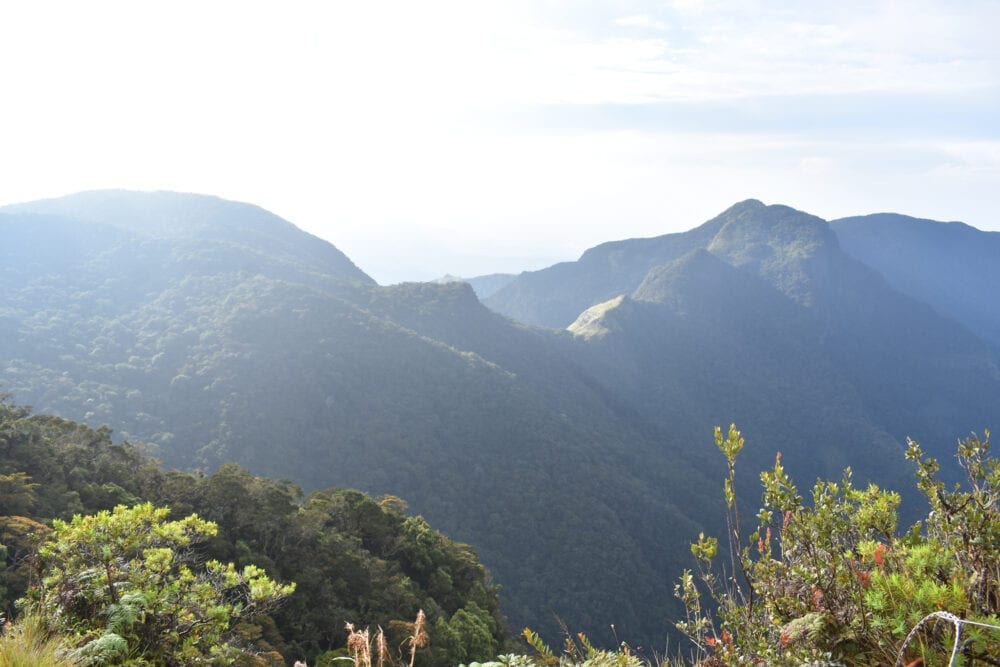 Where To Stay To Visit World's End Sri Lanka
The easiest way to reach Horton Plains National Park is from Nuwara Eliya. There are many upmarket hotels and Quirky Airbnbs. There is also so much to experience in this beautiful part of Sri Lanka it is a worthy addition to any Sri Lanka bucket list.
Summary of our Guide to World's End Sri Lanka
Exploring Hortons National Park and taking in the view at World's End is a bucket list experience for visiting Sri Lanka. It is just breathtaking and essential for nature lovers. 
What's Next?
Check out our other Nuwara Eliya Posts here:
Check out our other Sri Lanka Posts here: