This blog post contains affiliate links. As an AirBnB associate we may earn a small commission to fund our coffee drinking habit if you use these links to make a purchase. You will not be charged extra, and you'll keep us supplied with caffeine. It's a win for everyone, really. Check out our Disclosure policy for more.
Europe is full of incredible cities and towns. From the romantic streets of Paris to the city of Berlin steeped in a tragic history. Europe has so much to offer and the cities are incredible with their own identity and unique experiences. Here is our guide to the best cities to visit in Europe.
Berlin
Recommended by Sydney from A World in Reach.
When it comes to amazing cities in Europe, Berlin is a gold mine. The city's deep and tumultuous history draws in tourists who are eager to learn about this cities amazing history. This city is also incredible for delicious food, fascinating culture, and buzzing nightlife.
A visit to Berlin would not be complete without a visit to its many historic sites. You can learn more about Berlin's role during World War II with visits to sites like Topography of Terror. This is the Memorial to the Murdered Jews of Europe. You could even take a day trip to the nearby Sachsenhausen Memorial and Museum. Visits to sites like Checkpoint Charlie and the Berlin Wall Memorial will teach you more about the division of East and West Berlin.
until the fall of the Berlin Wall in 1981. A visit to the East Side Gallery is a must. What was once a section of the Berlin Wall is now a 1.3 kilometer open air art gallery with more than 100 paintings. Other top historic sites in Berlin include Brandenburg Gate and the famous Reichstag Building. Make sure to reserve tickets in advance to go inside the dome.
In addition to its historic sites, Berlin is also home to many fabulous museums. Museum Island is home to 5 of the city's best museums, including the Pergamon Museum and the Neues Museum. It is also home to the Berlin Cathedral – climb to the top of the cathedral's dome for panoramic views of the city. Plan on spending at least 4 days in Berlin to experience what the city has to offer.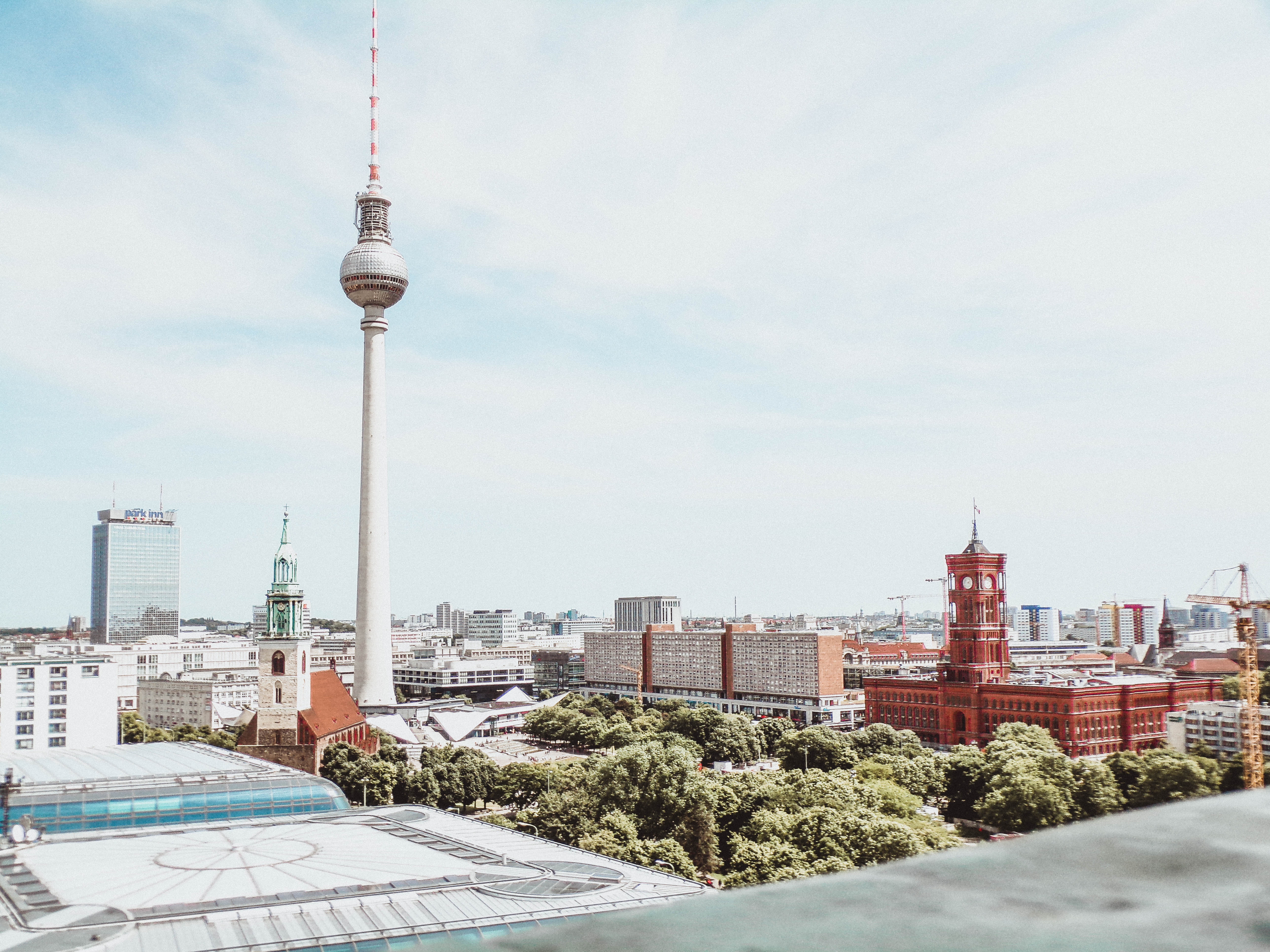 Budapest
Recommended by Nina from Lemons and luggage
One of the most awesome destinations in Europe is Budapest. The capital of Hungary is a very young and eclectic city.
Budapest has a lot to offer. Whether you're into classical music, the city's unique bars set in ruins, or the many beautiful thermal baths. Two cities, Buda and Pest, make up the city of Budapest. The impressive Danube river separates the two.
To make the most of the city, you should visit historic sites like Buda Castle and the surrounding attractions. You can also stroll along the Danube and take in the fabulous views. Make sure to stroll through the city as much as possible to marvel at the astonishing architecture. But don't forget to also get a taste of Budapest's cafés, bars, and restaurants. There are a ton of traditional Hungarian dishes you can try in the city. For vegans, there are many vegan restaurants in Budapest that offer vegan versions of them.
But no trip to Budapest would be complete without a trip to one of the many thermal baths. The cities most famous bathhouses are the Széchenyi Baths, the Ottoman-era Király Baths and the beautiful Gellért Baths. Whichever one you choose you won't regret soaking in Budapest's magnificent baths.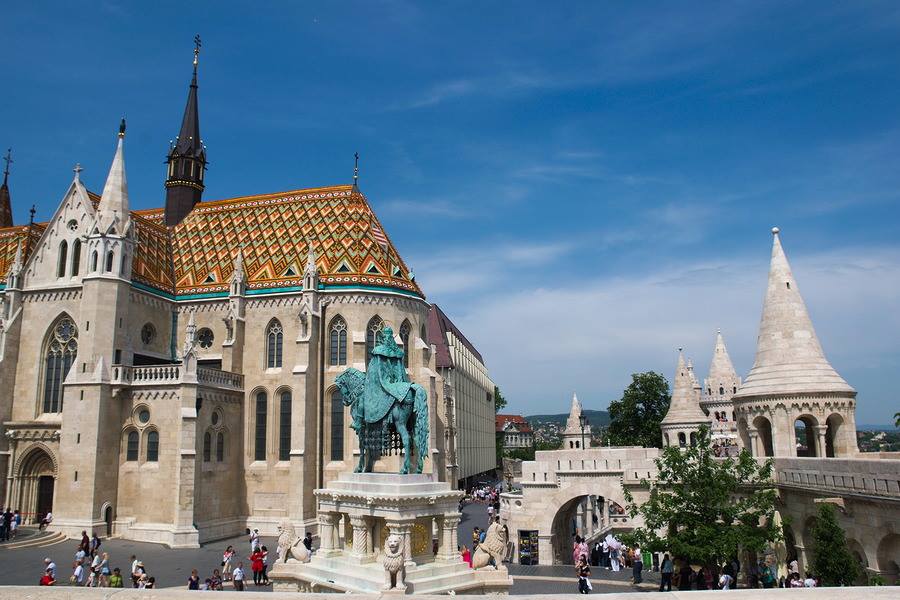 Paris
Recomended by Elisa from World in Paris
Paris is one of the best cities to visit in Europe. The French capital is located in Northern France, in the French region of Ile-de-France. The Siene River flows through this magical city from east to west.
Paris is a beautiful and cultural place. This city is perfect for a weekend getaway or a longer trip. It is famous for its most iconic monuments, like the Eiffel Tower, Notre Dame Cathedral, or the Arc de Triomphe. It also has some of Europe's best museums, like the Louvre, Orsay Museum or Centre Pompidou and picturesque neighbourhoods like the Marais or Montmartre. In Paris, you can also enjoy delicious French food and the best French wines in fancy restaurants or more modest Parisian bistros.
For your first trip to Paris, we recommend spending a minimum of three full days. Stay longer if you plan to take a day trip from Paris to Versailles or one of the small towns nearby. The city is very easy to explore on foot or by bike, and it also has a good metro system for longer distances. If you decide to stay in the central districts of Paris, where the main sights are, you can go to almost everywhere on foot.
Palermo
Recommended by Michelle from Moyer Memoirs
Palermo is the capital of Sicily, an autonomous island, also a part of Italy, and a great travel destination in Europe. It is full of a rich history and beautiful architecture, while it is slowly developing into a tourist destination. There are churches around every corner, filled with gold mosaics, gorgeous artwork, marble pillars, and sculptures dedicated to the Palermo Patron Saint Rosalia. There are many UNESCO World Heritage Sites and other architectural delights throughout the city.
The largest opera house in all of Italy, Teatro Massimo, entertains 1,300 guests with music and theatrical performances. It is a marvelous building overlooking the city with its grand entrance staircase and pillars. While just a short walk away, the Four Corners are 4 baroque buildings centered around the main piazza. Each building corner is decked out in symbolic sculptures and fountains that resemble some of the finest artwork in Italy. Even if you only have one day in Palermo, you can spend it admiring all the amazing buildings throughout the city.
In addition to a historical and architectural tour, a visit to the Palermo street markets should also be included on the itinerary. Palermo is well-known for its food markets stocked with unique Sicilian dishes and market-fresh produce. Any day traveling through Palermo should be completed with a selection of desserts, like cannoli, that will make your mouth water.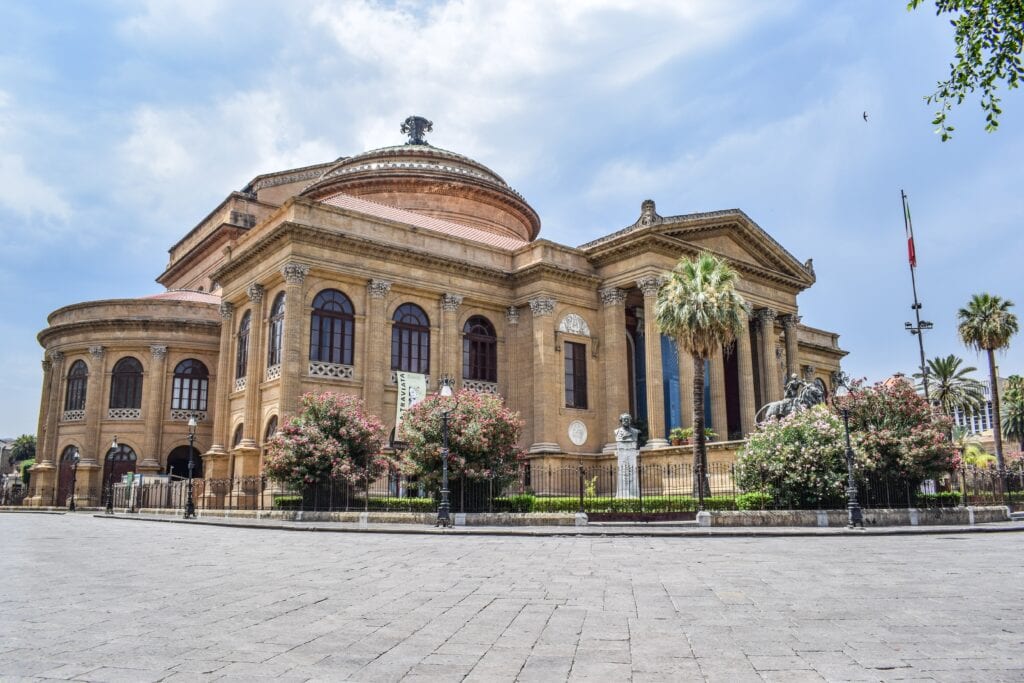 Rome
Recomended by Claudia Tavani from Strictly Rome
Claudia Tavani, Strictly Rome There's little doubt that the Italian capital is one of the best destinations in Europe. Rome, the Eternal City, is the kind of place you are never quite done exploring. With an incredible array of archeological sites; gorgeous churches; museums and art galleries; piazzas and fountains and so much more. Add to that the thriving food scene, with simple yet tasty dishes. The busy nightlife of Trastevere, and you'll quickly realize that one visit is hardly enough.
Of all the landmarks in Rome, the Colosseum is certainly the most iconic one. Next to it, the Roman Forum is a spread out site where you'll be able to admire temples, market stalls and much more. And the nearby Palatine Hill will take you back in time, to the time when Roman aristocrats were the rulers of the world. Other classics are the many squares and fountains – Trevi first of all; but also the Spanish Steps and Piazza Navona.
If you are looking for a fun place to visit, head to Largo di Torre Argentina. This is where you'll find the site where Julius Caesar was stabbed to death. This building is now the home of Rome's most famous cat sanctuary. If you are a fan of street art, Quadraro is where to go. Off the beaten path, this part of town has been completely restored to welcome some incredible works of contemporary art. One thing for sure, Rome will conquer your heart – as much as it conquered the world in the past.
Venice
Recomended by Miriam from Mirygiramondo
For the awesome Europe destination, Venice needs no introductions. Venice has history, culture, landscape, wholesome food and is one of the most unique places in the world. Venice has been a UNESCO World Heritage Site since 1987 and it's built on 118 islands on a lagoon. It's known for its canals, bridges, palaces, and more. It has no roads accessible by car, so the main means of transport is with boats and ferries. The delightful thing is to walk and get lost through the calli and the narrow streets, always discovering new corners. The most anticipated event of the year is the Carnival, usually in February. In those days the city turns into a big stage: the narrow streets, the alleys and canals are filled with colour. People wear masks and wonderful clothes. These are days of great celebration.
There are many free things to do in the City of Venice:
Visit St Mark's Basilica and St Mark's Square.
The Rialto Bridge,
libreria Acqua Alta
the Terrace of the Fondaco dei Tedeschi, where you have a beautiful view of the city.
Other experiences include the Ducal Palace and a magical gondola ride through the canals, the cost is 80 euros. Another nice trip to do is to visit the three islands of the lagoon, Torcello, Burano and Murano. Well, if you are planning a trip to Europe, Venice has to be on your list.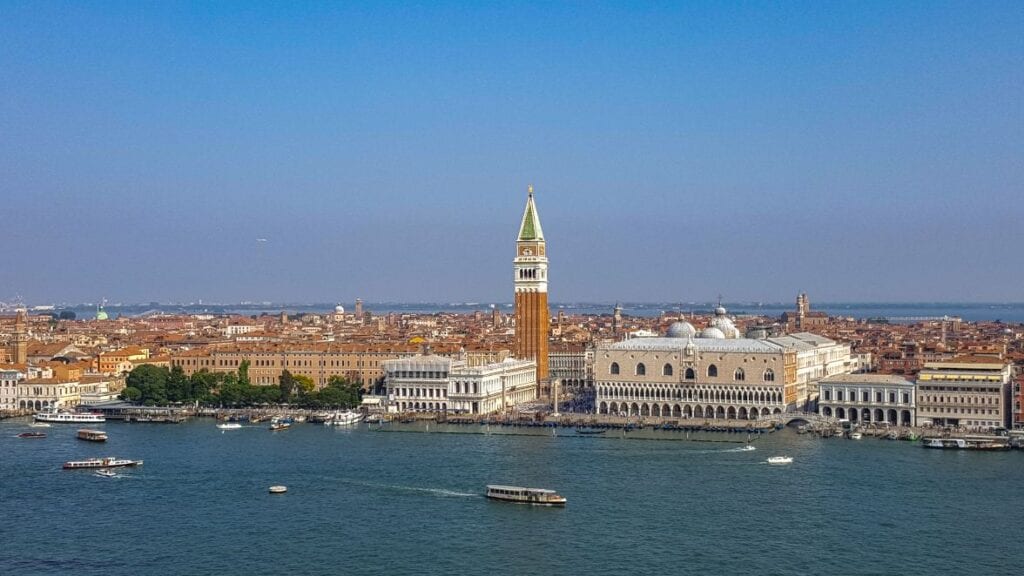 Enjoying this guide to the best cities to visit in Europe? Check out our other Europe posts here.
Lisbon
Recomeneded by Emma from Living with the Wolf
The city contains 7 hills, 3 funiculars, a castle, a monastery, Europe's longest bridge, Europe's longest suspension bridge, and so much more. It is a city full of so much character, history, and colours. A city filled with so much fun and excitement, from riding the famous trams, catching the funiculars up the steep sided hillsides, or enjoying some delicious Pastel de Nata. 
To appreciate what the city has to offer, I recommend spending 2 to 3 days exploring. Be sure to pack a good pair of walking shoes. If strolling around the city is too much, you can always hop on a tuk-tuk or hire an electric scooter. To relax, you can take a boat trip along the river, chill out on the beach while catching some sun rays, or enjoy a pastry at one of their cafes while watching the street entertainment. If you want to try something different, you can always give surfing a go.
To read more on the city of Lisbon, where I stayed, the food I recommend, and what to see and do in the city, please check out my post.
Jerez de la Frontera
Recomended by Joanna from Andalucia in My Pocket
Jerez de la Frontera is one of the most beautiful cities in the South of Spain. Often overlooked by tourists in favour for other more popular destinations, Jerez de la Frontera offers an authentic visiting experience. There are plenty of things to do in Jerez de la Frontera, starting with sherry tastings. Jerez de la Frontera is part of Andalucia's so called "sherry triangle", the only place in the world where the DOC sherry is produced. This is sherry made from Palomino grapes. There are several bodegas in town, including the renowned Tio Pepe. At this Bodega you can have an authentic sherry tasting. You will learn the difference between sweet sherry, and the real Spanish sherry which is dry and fresh.
Jerez de la Frontera is also famous for the Royal Andalucian School of Equestrian Arts, a prestigious classic riding academy. Here you can watch the daily training of horses, in a stunning 19th century palace, but also attend a unique equestrian ballet performance.
Another great place to visit in Jerez de la Frontera is the cathedral. Built in the 17th century, the cathedral features Gothic, Baroque and Neo Classical architectural elements. The façade is covered with intricate statues and sculptures depicting scenes from the Bible. You can spend at least half a day just trying to discover all the architectural features of the cathedral.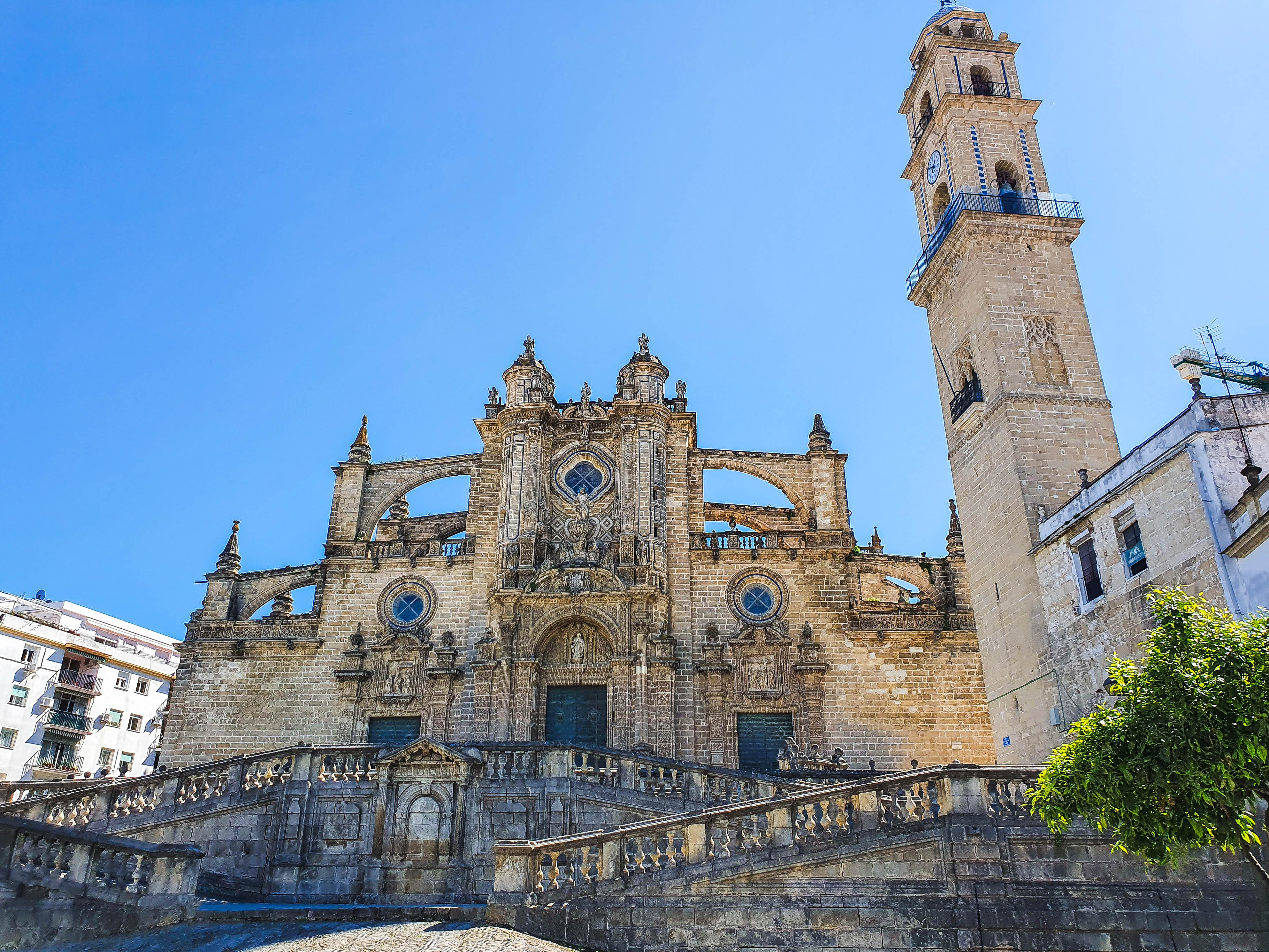 Porto in Portugal
Recommended by Victoria from Guide your Travel
Porto is one of Portugal's most beautiful cities and an absolute must-visit for anyone visiting the area. The nearby Duoro valley is home to the famous Portuguese port wine. Come to the Vila Nova de Gaia neighbourhood for wine tastings tours of the secluded wine cellars. Porto is all about incredible architecture and historic places.
There are plenty of things to see and do in this beautiful place. Make sure you allocate at least a week if not more here. Observe the famous blue churches which are tiled with the iconic azulejos, elaborate blue tiles which make Porto iconic. Of course, you have to visit the Dom Luis II bridge which connects the old town of Porto to Vila Nova de Gaia. This bridge has two levels and is a tourist hot spot. The best way to reach the top-level is to take the cable car, which costs only €6. In addition, the ticket even includes vouchers for free port wine tastings. After a quick ride, you'll reach the top of the bridge from where the views are fantastic. In the evenings you should have dinner by the river and enjoy the lively atmosphere as boats pass by.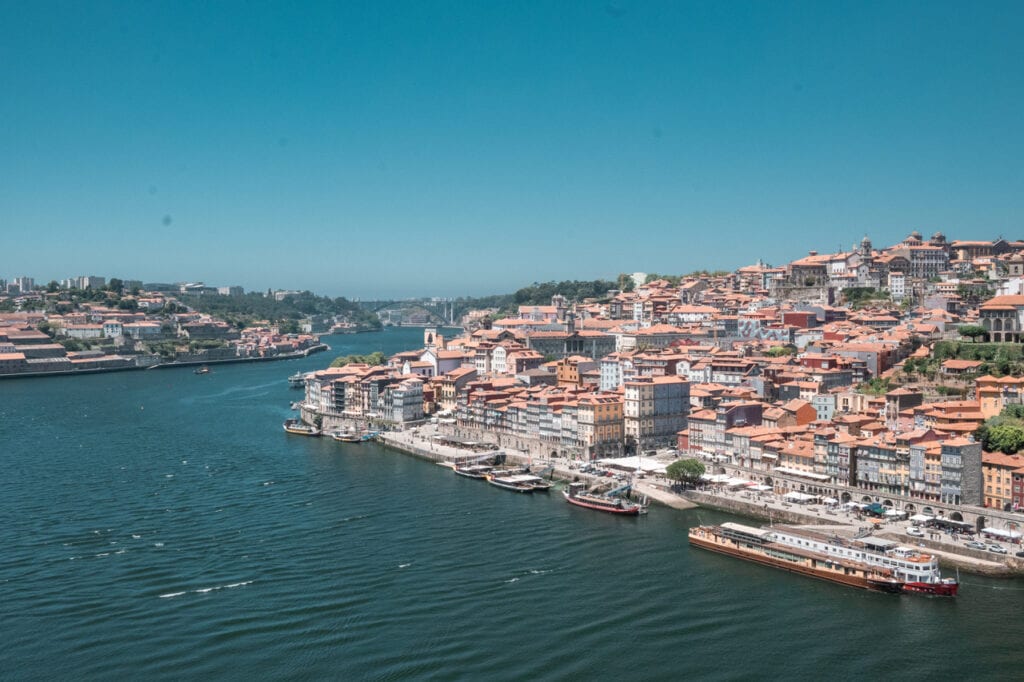 Bratislava, Slovakia
Recommended by Rachel from Average Lives
Bratislava, the capital of Slovakia, is one of the best destinations you can visit in Europe. It is often overshadowed by its famous neighbours such as Budapest and Vienna, but this city has a lot to offer and is cheaper. Expect to find beautiful castles, exceptional churches, and lively bars and eateries.
Bratislava is compact and easy to get around on foot. This is excellent as it makes wandering around the city's Old Town one of the most exciting things to do. You should take pictures of all the statues in this stunning part of town. Make you way to the famous Blue Church on the eastern edge of the city – an impressive sight. Other exciting things to do in Bratislava include visiting the Bratislava Castle, going up the UFO Bridge for sunset, and strolling along the Danube. Just outside the city lies Devin Castle, which dates back to the 5th century and Slavin War Memorial for breathtaking views.
You can't come to Bratislava and not indulge in Slovak food at the Slovak Pub. You will love the vibrant nightlife at Grand Cru Wine Gallery and Stupavar. Without a doubt, you will have a fabulous time in Bratislava, it will exceed your expectations. You will soon discover your new favourite European destination.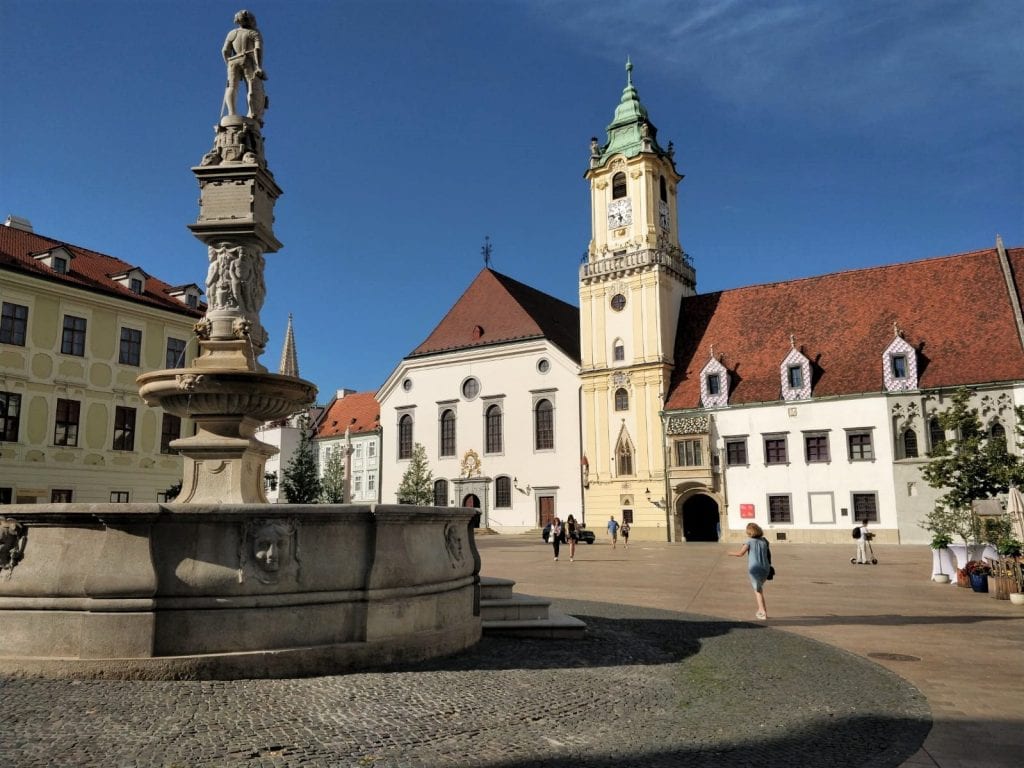 Dubrovnik
recommended by Jürgen and Martina from PlacesofJuma
Dubrovnik has become a really popular destination in Europe and a perfect choice for a trip to Croatia. It is certainly one for the top of the list when it comes to the best cities to visit in Europe. The so-called "Pearl of the Adriatic" has a lot to offer – nature, beaches and an historic old town! In generally, there are so many amazing things to do in Dubrovnik, and so it's worth staying there a week or more.
The city is especially famous for its historic old town, which has been on the UNESCO World Heritage List since 1979. This stunning city attracts visitors with its many interesting sights and museums. Another important attraction is the city wall of Dubrovnik, which surrounds the entire city center with a length of about 2 kilometers. During a walk over the wall you can also enjoy a breathtaking view over the red roofs and the deep blue sea.
Whether it's a city trip, action or nature, this destination meets all the requirements. The beaches are beautiful, the water is wonderfully clear and glows in the most beautiful colours. If you like, you can grab a kayak and paddle down the beautiful coast. This will allow you to discover beautiful sea caves and hidden bays. Alternatively, you go on a boat trip and explore the beautiful island pearls like Lokrum, Lovran, Korcula or Mlijet. Another highlight is the ride on the Dubrovnik cable car. From here you will have the most breathtaking view of the city, the harbour and the Riviera.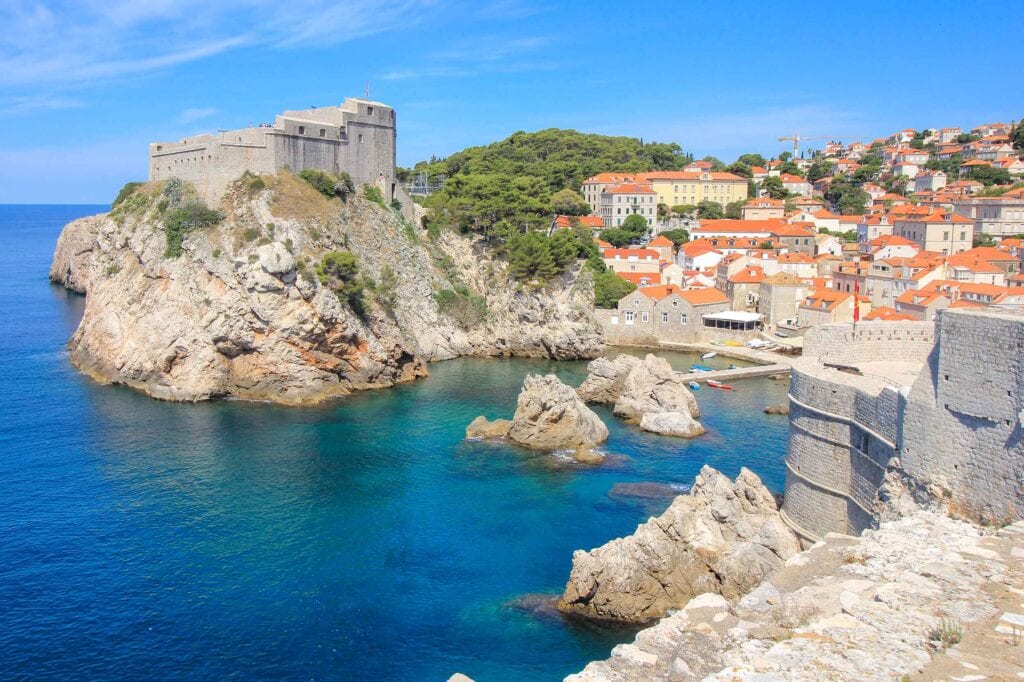 Istanbul
Recomended by Luda from Adventures with Luda
Istanbul is one of the most charming, dynamic, and colorful destinations in Europe, and, let's face it, maybe even the world! Split in half with one side in Europe and the other in Asia, Istanbul is blessed to have the best of both worlds. Istanbul is where the past and present exist harmoniously. With ornate mosques that are hundreds of years old to contemporary art museums with modern paintings. Of course, I can't mention Istanbul without talking about the food! From traditional Turkish favorites like shawarma, manti, döner, and baklava to mouth-watering fusion food, hip boba tea cafes, and authentic third-wave coffee haunts. Istanbul is a foodie's paradise.
While most travellers stick to tried-and-true neighbourhoods like Sultanahmet and Beyoglu, there is so much more to see. Istanbul's hundreds of neighbourhoods are like a kaleidoscope of different cultures and attractions. From the delightfully local Kadikoy to upscale and posh Nisantasi, antique and secondhand shopping in Çukurcuma to going for brunch in Üsküdar. I love how there's a neighbourhood for every personality.
There are a million and one reasons to love Istanbul, but I've narrowed it down to four reasons. Firstly, it is one of the most budget-friendly capitals in Europe. Secondly, the hospitality and kindness of locals are second to none. In addition, the shopping is out of this world, whether it be souvenir shopping at bazaars or searching for local designers at the city mall! Finally, the architecture is so magnificent it stops you in your tracks. If I could only recommend one city for the rest of my life, it would undeniably be Istanbul!
Summary of the best cities to visit in Europe
We hope you enjoyed this guide to the best cities to visit in Europe. Europe is full of so many incredible cities offering unique experiences and sights.
Like it? Pin it!