This blog post contains affiliate links. As an AirBnB associate we may earn a small commission to fund our coffee drinking habit if you use these links to make a purchase. You will not be charged extra, and you'll keep us supplied with caffeine. It's a win for everyone, really. Check out our Disclosure policy for more.
Kefalonia is a stunning Greek Island in the Ionian islands. It is the largest of the Ionian islands. It is full of colourful towns and villages, stunning cliff edges and mountains covered in olive and cypress trees. Kefalonia is full of incredibly beautiful beaches. pebble beaches, sand beaches and beaches perfect for turtle spotting. This is our guide to the best Kefalonia Beaches.
The Best Kefalonia Beaches
Myrtos Beach
The most stunning beach in Kefalonia. Mytros beach sits between mount Agia Dynati and Mount Kalon Oros. These two mountains hug the beach creating the most dramatic backdrop. The mountains are covered in green serene pine, cypress and olive trees. This creates a stunning mix of greens that contrast with the bright blue water.
Mytros beach is well known because of its outstandingly beautiful blue water. The waves on this beach pick up tiny pieces of Marble, creating a magical effect and illuminating the water. This effect makes the water a shade of turquoise so stunning you will want to jump right in.
Once you make it to the beach there is an awesome sea cave and plenty of rocks to jump off of. You could easily spend the whole day playing on the beach soaking up the Greek sun and swimming in the sea.
Mytros beach is near the town of Divarata which has some lovely taverns and restaurants to head too on your day on the beach.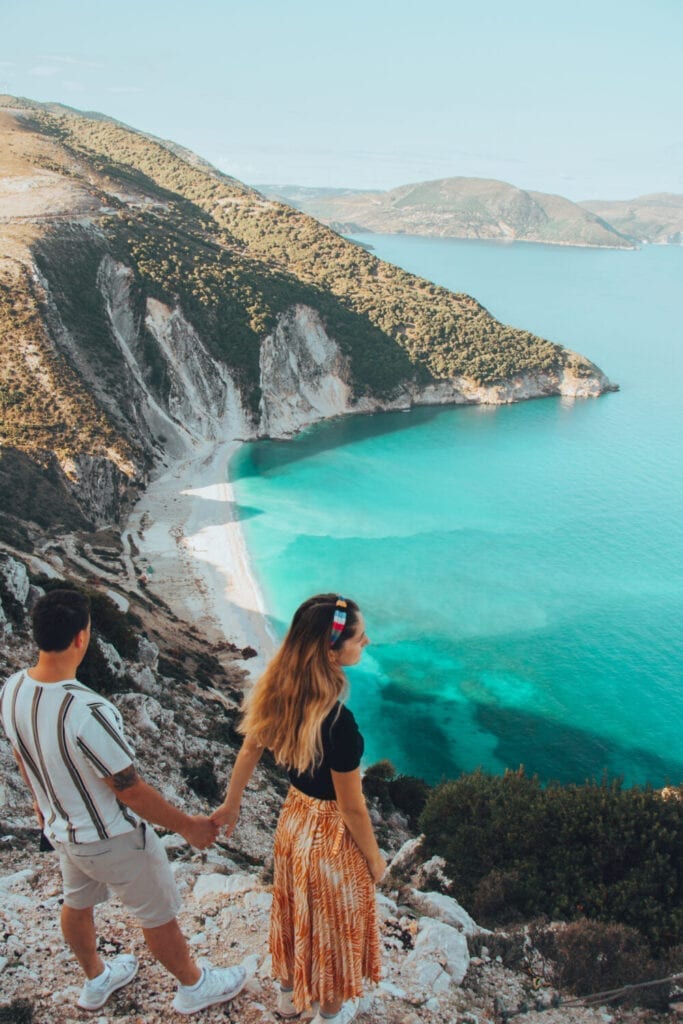 Antisamos Beach
Antisamos beach is one of the best beaches for swimming and sunbathing in Kefalonia. This pebble beach is pretty close to the port of Sami and 30 km from Argostoli. Antisamos beach was made famous when it was used as a backdrop for Captain Corelli's Mandolin. This beach is so stunning, its natural beauty consists of turquoise water backed by an abundance of green hills and lush vegetation.
This beach bar is the most perfect place to spend the day and for the best lunch during your day at Antisamos beach. This menu has something for everyone, from burgers to souvlaki and moussaka. Antisamos bar is the most friendly and welcoming setting.
Loutro Beach
This beach provides an incredible experience. This beach is surrounded by rich green hills covered in beautiful foliage and trees. The stunning green hills reflect into the crystal clear blue sea. Loutro beach is a pebble beach. You can walk to this beach from Sami town. This beach is a well kept local secret and it is ideal for snorkelling. Swimming in the sea is only made more memorable by the views of the surrounding scenery.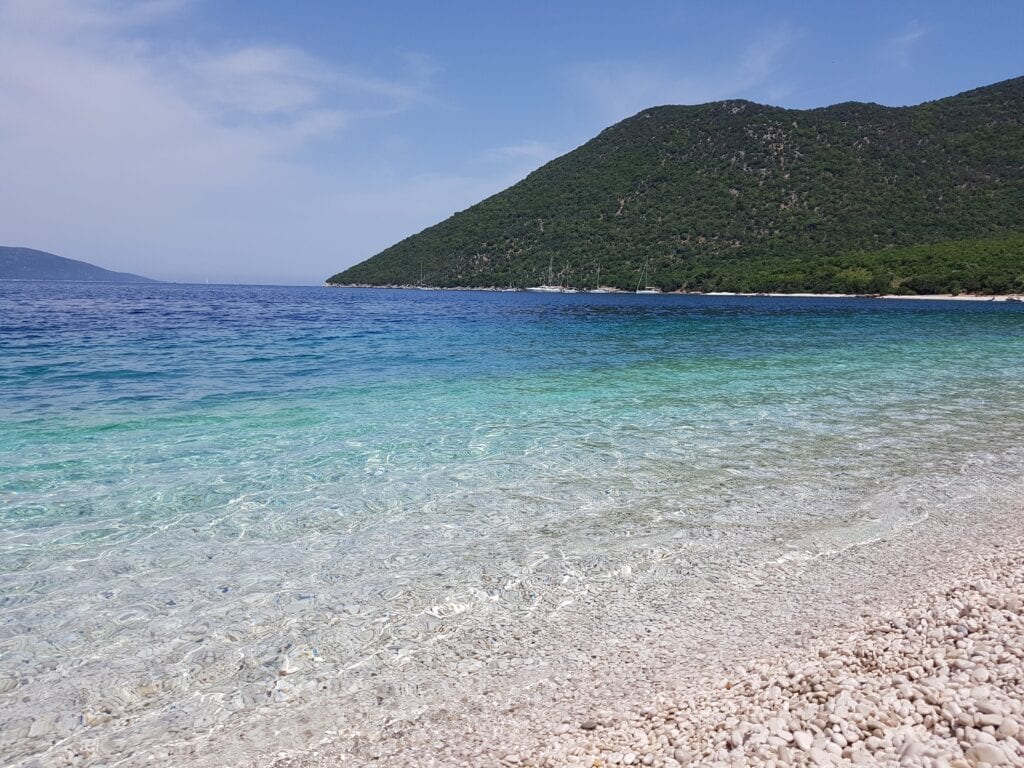 Agia Paraskari
This beach is placed between Sami and Agia Efimia. It is the largest of many beautiful coves along the eastern coast. It is a pebble beach with sun loungers and umbrellas for hire as well as being a good area for snorkelling. Sun loungers cost around 7 euros for 2.
There is plenty of car parking here, and even though this beach is next to a road, it is still a quiet spot. You can walk straight onto the pebble beach. There is also a garden here that provides a lovely shady area with lots of trees. Really kind locals run the bar and Taverna here, and they go and above and beyond to look after you.
Skala Beach
Dense lush hills and rocky outcrops border this beach. It creates a beautiful combination that captivates the attention of many visitors. Skala can get quite crowded during the summer season but when it's a little quieter it is so beautiful and defiantly worth a visit.
This beach is great for snorkelling and boat excursions. This beach is also near to plenty of restaurants and cafes, mini markets and other awesome amenities.
Makris Gialos Beach
This is a really beautiful beach. It was perfect during the low season. This beach was peaceful and quiet at the time we visited. Unlike most of the other beaches on this list, this beach has stunning beautiful golden sand. There is a beach hut called white beach bar that provided an amazing lunch. Parking is only two minutes away and it's free.
The only potential downside of this beach is that it is surrounded by resorts and hotels. Whilst it was quiet for us, we imagine it might be busier at peak time. This beach is situated really near Argostoli and the Airport. Allowing you to visit as part of a trip to Argostoli or on your way to the airport.
Enjoying our guide to Kefalonia beaches? check out our Kefalonia guides here.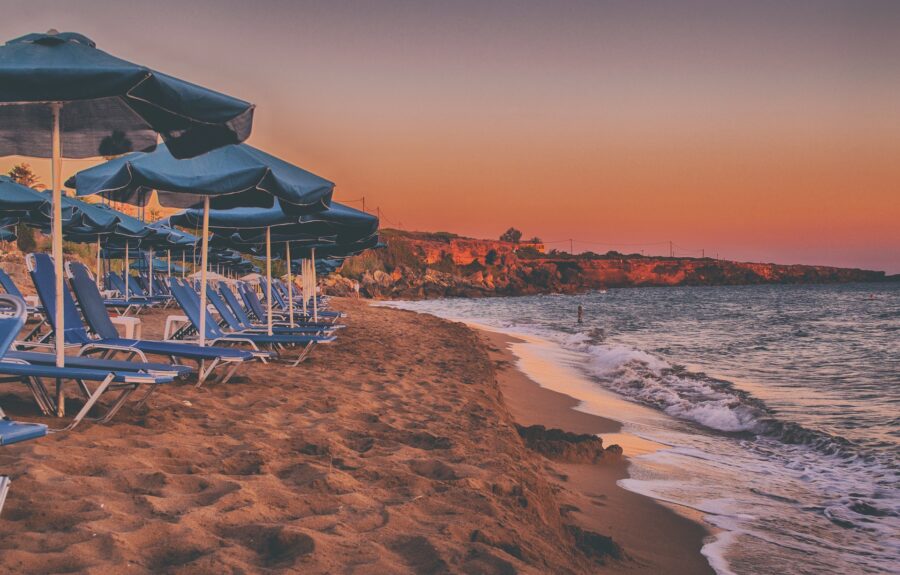 Fooki Beach
This stunning beach is so unique. it is very different from your typical Greek beach. It is surrounded by oak trees and cypresses. The beach is shaped in a sheltered bay, meaning you are protected from winds and with clear water to swim in.
Fooki beach is really close to the colourful town of Fiskardo. This town was one of our favourite towns in Kefalonia. It is full of incredible places to eat and cocktails bars to end your day in.
Check out our Guide to Fiskardo to read more about this magical town.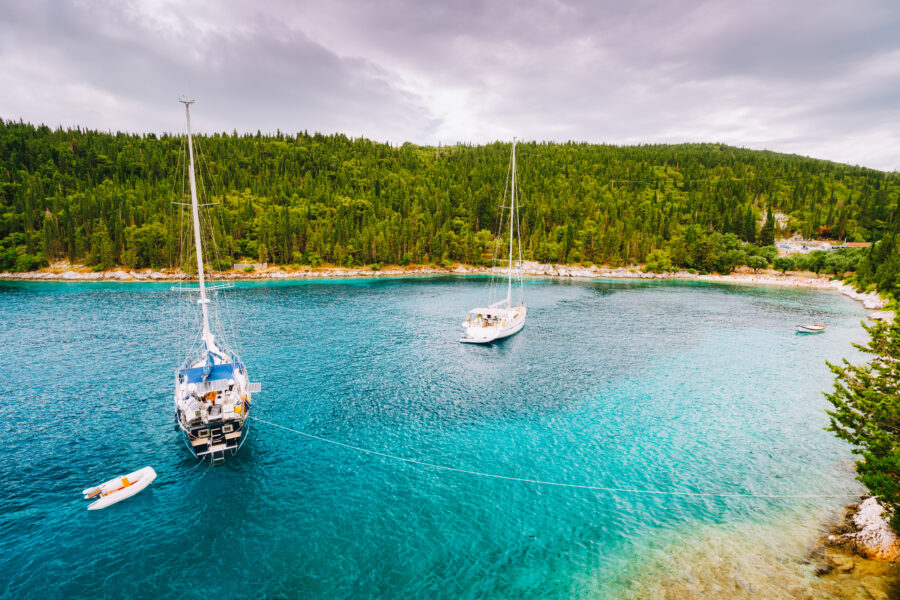 Emplisi Beach
This beach is a great option if you are near Fiskardo. We loved this beach in the evenings. The beach is only small but it is cosy and beautiful. Covered in white pebbles and framed with large white rocks. If you are looking for a beach to spend the day there are better beaches such as Myrtos. However this beach is easy to access with parking right behind, it is a great trip after visiting Fiskardo.
Platis Gialos Beach
Another sandy beach. Close to Argostoli, its a 100 metre stretch of sand. With a backdrop of pine trees. Surrounded by trees and scenic rocks this beach is stunning. There are plenty of sun loungers and a snack bar for cool drinks and snacks.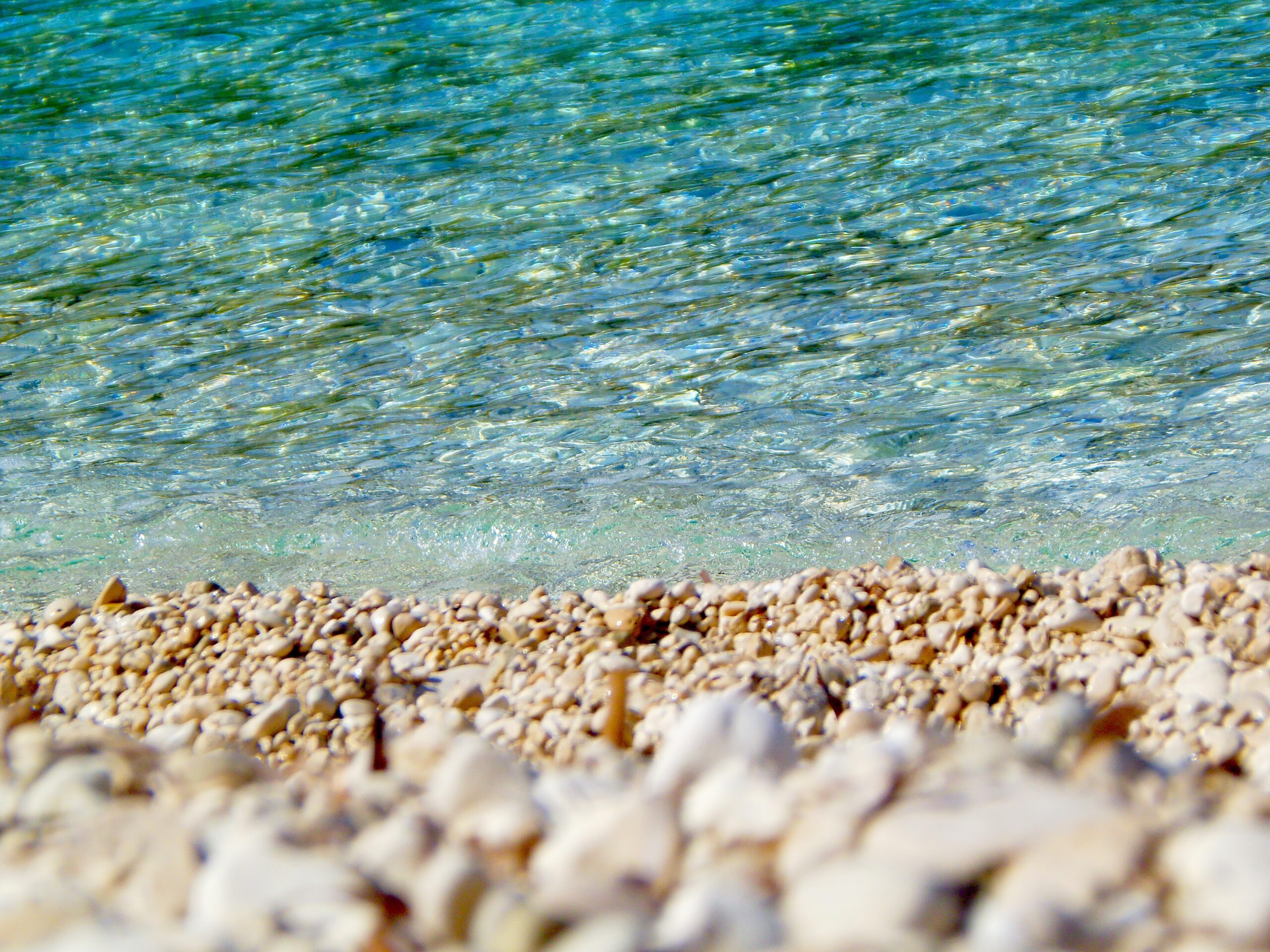 Lepeda Beach
This 2km beach is south of Lixiouri. Especially stunning, surrounded by an impressive rock formation creating a spectacular natural background for the beautiful beach. There is a little created by the sea entering from the side. With red sand and shallow clear water. Organised with umbrellas, sunbeds a taverna/cafe for lunch. This beach can get especially busy. If you want to come here and enjoy the romantic setting and the atmosphere, come here for sunrise. It is truly a magical experience.
Assos Beach
There are two pebble beaches in Assos. One is right in the centre of the village. this is the bigger and more popular beach of the two. In high season there are sunbeds and umbrellas for hire. Behind the main beach, there are two restaurants perfect for lunch. The village of Assos is so small you can reach any of the other restaurants, bars and cafes in the village.
The second beach is along the narrow road leading to the castle of Assos. It provides some amazing views of Assos village and it is completely free.
Assos is extremely popular for a day trip. Prices are more expensive than other places on the island. Although it is popular and has a fair amount of tourists in a small village. However, it's beautiful scenery and laid back atmosphere more then makes up for it. It is an incredible place to spend the day.
Parking by Assos Beach
This beach is easily accessible by car. There is an area that allows you to park just past the smaller of the two beaches. If you are lucky you might be able to park on the roadside, depending on how busy Assos town is.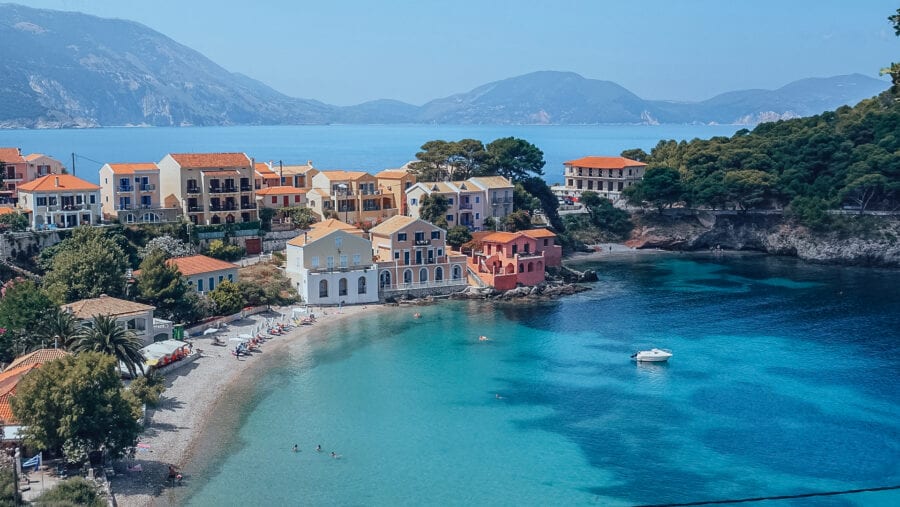 Koroni Beach
This beach should definatly be added to your Kefalonia iteneary. Known by the locals as a turtle nesting beach. If you want to see turtles and increase your chances spotting one make sure to head to this beach. This beautiful beach has the highest density of turtles on the island. There is an amazing amount of work that goes into turtle conservation on the island. Head over to Wildlife Sense to read up about the amazing conservation efforts that take place in Kefalonia.
Kefalonia is home to two of the seven sea turtles in existence. The two being the Green sea turtle and Loggerhead turtles.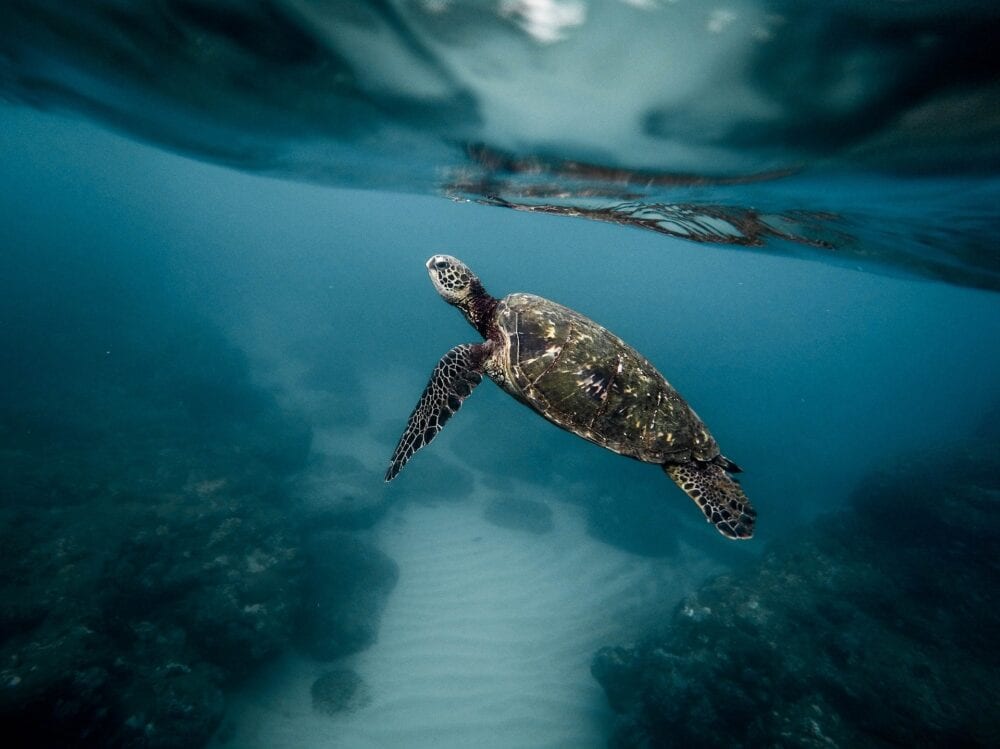 The most secluded beach at Agia Effimia
To the left of Paradise Beach Bar, there are steps down the cliffside to a tiny beach. There is a slightly bigger beach next to this one. Between the two beaches, you should be able to find a good spot to relax!
Paradise beach bar
This restaurant has amazing views of the beach. Out of our week-long stay in Kefalonia, this was the best place for incredible views and food.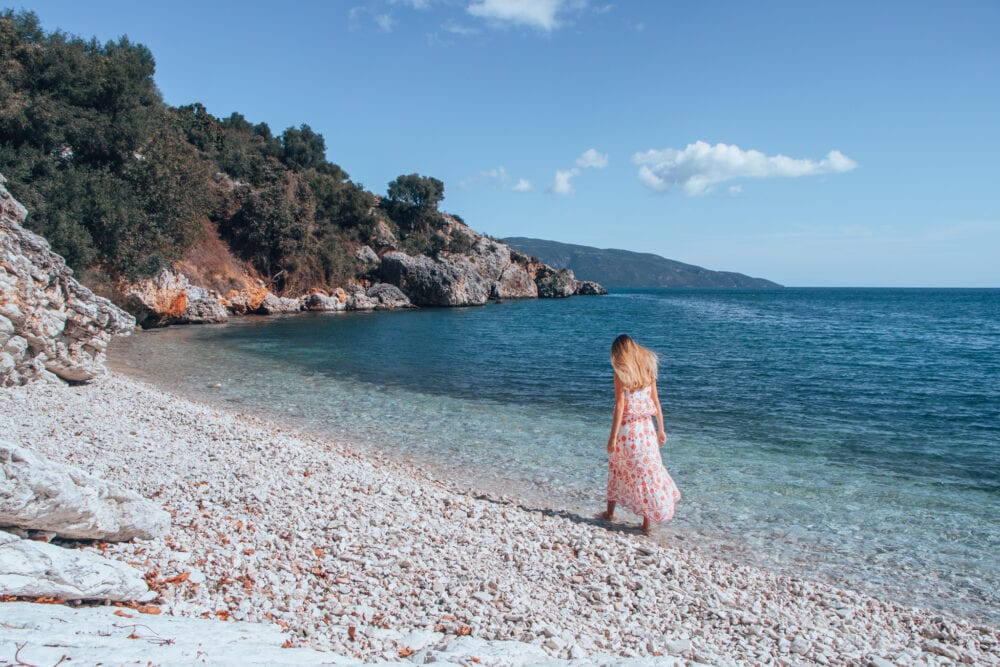 Summary of the best Kefalonia beaches
We hope you enjoyed our guide to the best Kefalonia beaches. Kefalonia is full of some magical and beautiful beaches that are perfect for sunbathing, snorkelling and turtle spotting. To plan your trip further, check out our Kefalonia posts.
What's Next?