This blog post contains affiliate links. As an AirBnB associate we may earn a small commission to fund our coffee drinking habit if you use these links to make a purchase. You will not be charged extra, and you'll keep us supplied with caffeine. It's a win for everyone, really. Check out our Disclosure policy for more.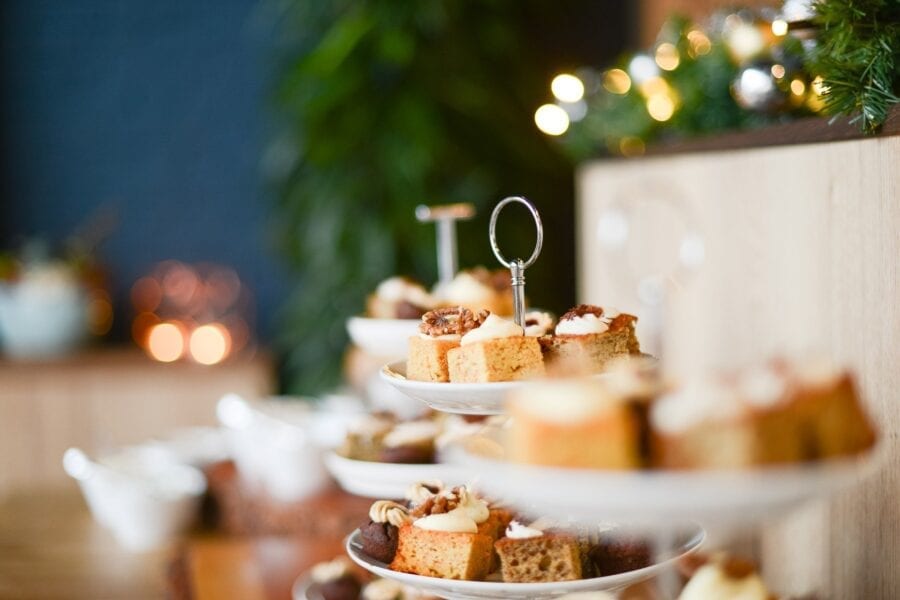 No trip to london is complete without an afternoon tea experience. Just because traditional afternoon tea is full of clotted cream and endless amounts of dairy, doesn't mean us vegans should miss out! With so many places offering vegan afternoon tea, there's no excuse not to indulge. Here is our list of Vegan Afternoon Tea in London.
The Rosebery, Mandarin Oriental Hotel
CATEGORY: VEGAN & TRADITIONAL
WHERE IS IT?
66 Knightsbridge, London SW1X 7LA, United Kingdom
WHAT'S THE VIBE?
The perfect Knightsbridge backdrop for afternoon tea. Fancying that classic British experience head to The Rosebery'. Enjoy traditional afternoon tea whilst taking in one of London's top destinations. Upon entering The Rosebery you will feel like it is something truly special. The Rosebery at Mandarin Oriental Hyde Park is perfect for a special occasion.
WHAT DELIGHTS TO EXPECT?
Some of the finest teas from around the world complementing fine sweet and savory pastries.
MORE INFORMATION
The Savoy Hotel
CATEGORY: VEGAN & TRADITIONAL
WHERE IS IT?
The Savoy, The Strand, WC2R 0EZ London
WHAT'S THE VIBE?
The Savoy has a brand name that is always associated with class and elegance. Their Vegan Afternoon tea is no exception. The Savoy offers traditional afternoon tea with many of your favorites, but Vegan!
WHAT DELIGHTS TO EXPECT?
Traditional Afternoon Tea classics! Including a range of teas, finger sandwiches, and homemade scones. Above all, it is all served on tiered cake stands for a true afternoon tea experience.
MORE INFORMATION
www.thesavoylondon.com/experience/afternoon-tea-london/
Brigit's Bakery
Category: VegAN/VegETARIAN & TRADITIONAL
Where is it?
6-7 Chandos Place, Covent Garden, London, WC2N 4HU
what's the vibe?
Afternoon tea on a vintage London bus! This has got to be the best afternoon tea experience London has to offer. We would also say it is one of the best things you can do in London full stop. Being driven through the streets of London taking in the sights and landmarks on a big bright red vintage Routemaster bus. All whilst munching on sandwiches, delicious pastries, cakes, and sipping on a cup of tea.
WHAT DELIGHTS TO EXPECT?
Beetroot and cucumber sandwich
avocado and carrot roll
mixed roasted vegetables on ciabatta
Vanilla panna cotta on coconut rocher
strawberry mousse verrine
lemon drizzle slice
Cupcakes and Scones
MORE INFORMATION
b-bakery.com/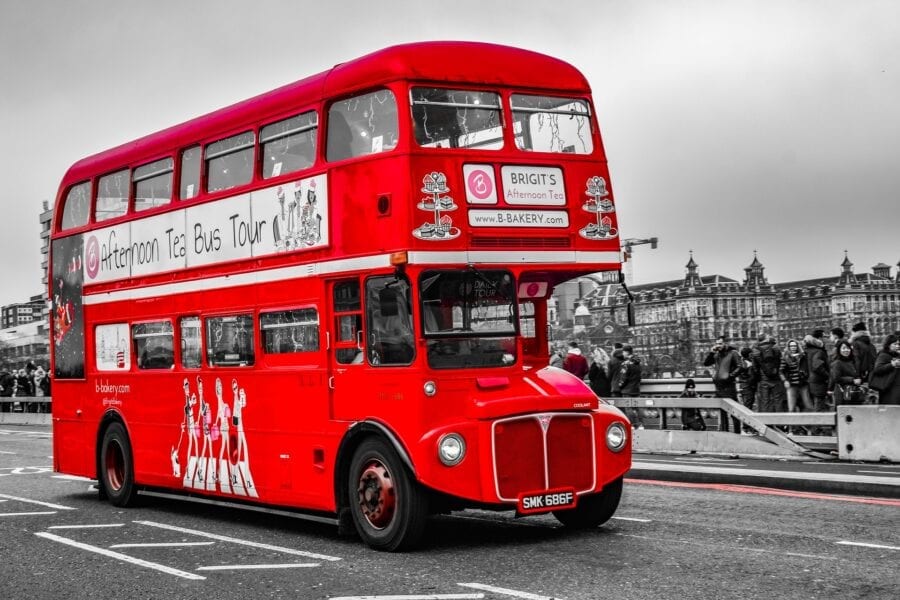 Café Forty One
Category: 100% Plant-based Vegan
Where is it?
La Suite West – Hyde Park, 41-51 Inverness Terrace, London, W2 3JN
what's the vibe?
Located just off Hyde Park and within walking distance of Notting Hill, this is not your ordinary café. Café forty-One is located inside one of the most beautiful hotels in London, La Suite West. Here you will find dishes that redefine the stereotypes around vegan food.
Café Forty-One is proudly alcohol-free. Although, do not let this put you off. Their Mocktails are a worthy visit alone and will be a very pleasant addition to your experience.
WHAT DELIGHTS TO EXPECT?
All your traditional afternoon tea with a few twists. Sandwiches, cakes, and scones all served with all the traditional condiments you would need to complete your afternoon tea.
MORE INFORMATION
www.lasuitewest.com/cafe-forty-one-vegan-french-patisserie
For a different Vegan Afternoon Tea in London: Lady Dinahs
Category: Vegan, vegetarian, traditional
Where is it?
152-154, Bethnal Green Rd, London E2 6DG
what's the vibe?
Wonderland vegan High Tea in a cat cafe! Scones and Cats… need I say more! In addition to enjoying an afternoon tea in London, you can also enjoy the company of rescue cats! If you love cats, quirky decor, and cats this is the place for you! Above all, the cats here are rescues, getting a second chance at having a good life. For interacting with the cats, they have toys everywhere and places to hide if they don't want your attention. There are guidelines here for the welfare of the cats but nothing to stop you from playing with them!
WHAT DELIGHTS TO EXPECT?
Great tasting sandwich with vegan fillings, delicious cakes, and yes of course they have scones with toppings suitable for vegans.
MORE INFORMATION
So there is our list of top places for Vegan Afternoon Tea in London. If you have a recommendation for us or think we should add a recommendation, let us know in the comments below!